FG Okays N4bn To Furnish Foreign Affairs Office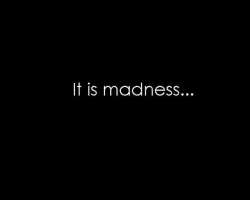 bY: Daniel Idonor
The weekly meeting of the Federal Executive Council (FEC), yesterday approved N3.9 billion for the furnishing of the newly-built corporate headquarters of the Ministry of Foreign Affairs, Abuja, in preparation for the next African Union (AU), meeting to be hosted by Nigeria, next year.
This followed a memo to the council from the minister, Chief Ojo Madueke.
The government, also yesterday, announced that of the N19.5bn Special Intervention Fund for the country's aviation sector by former President Obasanjo's administration to salvage the ailing sector in 2005, only N3.5 billion was left for the Yar'Adua government.
The FEC meeting was presided over by Vice- President Goodluck Jonathan, following the visit of President Umaru Yar'Adua to Rome for the G-8 Summit.
It also approved a memo from the Ministry of Aviation seeking the endorsement of the supply of nine E-One Force –P711 (6×6) Triple Agent Airport Fire Crash Tenders for the Federal Airports Authority of Nigeria (FAAN) for 7,451 euros plus $163.459 million (about N1.3 billion).
The Minister of Information and Communications, Mrs. Dora AAkunyili, who briefed State House correspondents after the meeting, said: "Council considered the memo from the Foreign Affairs Minister on the request for approval for the furnishing of the ministry's new headquarters complex in Abuja.
"In view of the strategic and important role the ministry plays in conducting Nigeria's foreign relations and following deliberations on the memo, council considered and approved the award of contract for the furnishing of the ministry's headquarters complex in the Central Business District, Abuja, in favour of Messrs Itex Furniture (Nig) Ltd, in the sum of N3, 963,997,027.20 with six months as completion period", she said.
Throwing more light on the contract, the Minister of State for Foreign Affairs, Ambassador Bagudu Hirse, justified the rather high cost of the contract, saying that Nigeria has 106 missions abroad, with the biggest diplomatic communities, almost at par with Egypt and South Africa.
He added that the ministry is about the biggest ministry in Nigeria, even more than that of education, generally believed to be the biggest.
He stressed that it will be shameful if Nigeria cannot boast of a befitting corporate headquarters for its foreign affairs ministry, especially at a time when she has secured the hosting right for the next AU summit.
The ministry currently occupies an office complex of three blocks, at Zone 3, Wuse District, while the new office, a massive structure, is located besides the office of the Head of Service of the Federation, Central Business District of the FCT.
|
Article source