2011: Kano Actors Vow To Fight Shekarau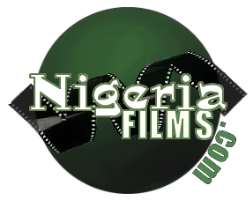 Irked by the way and manner the Ibrahim Shekarau administration is clamping down on the Hausa film industry and Okada riders in Kano state, some film artists under the auspices of Association of Married Artists have vowed to mobilise people against him in the 2011 elections.
In an interview with http://nollywoodgists.com in Kaduna, the leader of the association, Hajiya Jamila Haruna, said the Shekarau administration has now resolved to not only kill the film industry and okada business, but create a very hard way of earning a living for thousands of people while using religion to subjugate the people.
She said it was very unfortunate for Shekarau, who used the artists to ride on to power in 2003 to now turn against them in the "dubious reason of safeguarding religion, which is not only untrue but a deception of the highest order in order to achieve parochial interest.
"A person for whom we mobilised ordinary people based on the leadership philosophy of third Caliph of Islam, Hazrat Umar bn Al Khattab, has now turned against us, while indulging in anti-islamic ventures such as buying flashy vehicles to the tune of millions of naira for traditional rulers at the time basic social amenities are not provided for the electorate.
"For how long will this kind of deception continue in Kano State and elsewhere in the country?" she asked.
Jamila, a famous actress, said the arbitrary arrest and oppression of okada riders in the state was a calculated attempt to endanger the lives of thousands of people. She wanted President Yar'Adua to intervene "before it is too late."
"On behalf of thousands of film artists as well as okada riders who at one time or another were imprisoned, arrested, detained or sent into exile, we are not in support of ANPP in Kano State, and we vow to do everything possible to campaign against the Shekarau administration henceforth," she said.
Jamila Haruna said she voted for Malam Shekarau first because of General Buhari, and second because of Sani Lawal Kofar Mata. "Now all my films are being scrutinised with the aim of pin-pointing any immoral act so that I could be indicted or imprisoned or killed, just because we have spoken the truth. We are not cowards, and we will continue to speak out against Shekarau," she said.
The actress said it was futile for the Shekarau government to persecute actors and entice them with monetary gift, just because of her continuous agitation against him and his policies aimed at killing the entire industry.
"Whatever Shekarau administration gives any artist is because of my single-handed struggle as a woman who knows her rights," she added
Babangida Kakaki, Kaduna