ASEWO TO RE MECCA-----TOYIN ADEGBOLA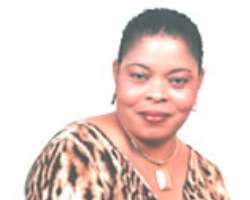 Oluwatoyin Oluwaremilekun Babatope Adegbola, is 40 something years old born and bred up in Kwara by Mr & Mrs Babatope. She played the roll in Asewo To Re Mecca in the year 1992, a film produced by Adebayo Salami former president of Association Of Nigeria Theatre Arts Practitioners (ANTP) her dream come true she become one of nigeria top actress, with the stage name Asewo To Re Mecca Toyin Adegbola no longer keeps her privacy as she now draws attention where ever she goes.
The name might not be pleasant to her, Imagine me going on the street and people shouting Asewo, Asewo . A number of time we have tried to change it but no way people were still calling me Asewo. I have feature in many films and bear another name but for people they will prefer calling me Asewo To Re Mecca. I tell it has not be easy, but if that is the way God want my Glory to come out who is me to complain even when i went to Jerusalem , people who saw me still calls me Asewo To Re Mecca some changed it to Asewo To Re Jerusalem imagine that. Someone call me and tell me that I am the only registered Asewo any Other Asewo is counter fit .