34 DIE IN AUTO CRASH IN ONDO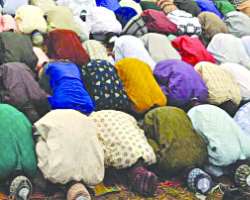 No fewer than 34 persons met their untimely death in a fatal road mishap that occurred around 7.45pm on Monday on Kilometre 14, Akure-Owo Road near the Possibility Church at Ogbese town in Ondo State.
It was gathered that the tragic incident occurred when two Abuja-bound buses coming from Lagos on high speed collided with a trailer which was also on very top speed from Owo.
The two buses were said be trying to overtake the trailer, when it suddenly swerved and crashed into the buses. The trailer, with registration number XN 769 ABC and the first bus that ran into it, got burnt instantly with all their passengers and driver.
The second bus behind it with registration number XZ 976 AKD did not burn but all its passengers and driver died on the spot. The spokesperson of the Ondo State Police Command, Mr. Aremu Adeniran confirmed that 30 people lost their lives in the fatal crash.
According to him, their corpses had been removed from the wreckage and deposited at the state specialist hospital mortuary in Akure.
However, the Sector Commander of the Federal Roads Safety Commission, Mr. John Meheux said the report he received indicated that 32 persons lost their lives. Meheux explained that all the 14 persons in the first bus, a Toyota Hiace and the two occupants of the trailer, got burnt beyond recognition.
He said all the 18 passengers and driver in the second Toyota Hiace bus, died while three others sustained serious injuries.