Bukky Wright, Sound Sultan dazzle for Fut Conceptus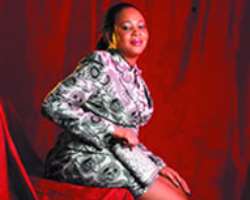 Bukky Wright and Sound Sultan might not be one of the highly celebrated Glo Ambassadors but their choice as the female and male faces respectively for FUT CONCEPTUS is affording them special "ambassadorial" treatment no ambassador is getting in Nigeria's entertainment industry.
Bukky and Sultan who were recently chosen as faces for the products had a special photo shoot session both home and abroad. The pictures which will be used for the forthcoming media campaign of Fut Conceptus, the shoe and leather products manufacturing company which is reputed to be the biggest in whole of Africa, were taken at choice locations within and outside Nigeria. Those who were at the photo shoot session said it had all the trappings of razzmatazz that is expected of such partnership.
Aside the endorsement and advertisement deal which run into several millions (Bukky confirmed this in a recent interview with us), the stars also had special costume (which they kept after the photo shoot) made for them, plans for 'product tour' of Spain are already in top gear.
We had exclusive viewing of some of the photos and what we saw made us temporarily speechless. For Sultan, he was more handsome than what we know him to be while Bukky's look made us forget that she is over 40 and made us want to trade place with her man. Her beauty in the pictures was ageless while her charm was contagious. If this is anything to go by, good time is definitely here for the entertainment stars.