CHINA MOBILE EXECUTIVE GETS DEATH SENTENCE FOR BRIBERY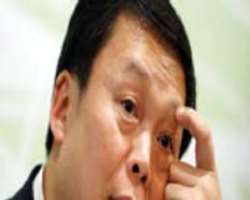 A former deputy general manager at China Mobile has been sentenced to death by Chinese authorities, having been found guilty of corruption.
lZhang Chunjiang
Zhang Chunjiang, detained late in 2009, was said to have confessed to having accepted US$1.16m in bribes between 1994 and 2009 when he held senior positions at the Liaoning Provincial Postal Administration, China Netcom and lastly China Mobile, when he was also party chief.
The death sentence is suspended for two years and may be commuted to life imprisonment pending good behaviour, because Zhang confessed to the crimes, and the money was returned. In addition, Zhang has also been expelled from China's Communist Party.
According to the media in China, one Mr Su Jinsheng, the chief engineer at the Ministry of Industry and Information Technology, which is the Chinese telecoms regulator, has also been detained in connection with the case.
A sweeping investigation into corruption in the Chinese telecoms sector was announced in May when it was announced that as many as 60 people were under investigation.
Chinese media reported that a number of those detained have had their passports confiscated by China's Central Commission for Discipline Inspection.