AMCON, ACCESS BANK TO INJECT FRESH N600BN INTO INTERCONTINENTAL BANK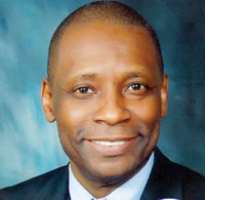 Chike-Obi
As the September 30 deadline given by the Central Bank of Nigeria to the rescued banks to fully recapitalise approaches, the Group Managing Director, Intercontinental Bank Plc, Mr. Mahmoud Alabi, has said that the bank will receive fresh N600bn in the next few weeks.
The amount, according to him, will be provided by the Asset Management Corporation of Nigeria and Access Bank Plc.
Alabi disclosed this on Thursday during the bank's 'I save I win' promo and customer forum in Abuja.
He said that already, a memorandum of understanding between the bank and the fund providers had been signed.
The fresh funds, he noted, became imperative because the huge loss of N677bn recorded by the bank in the peak of the banking sector crisis of 2009 had made it to have a negative net asset in its balance sheet.
The crisis led to the sacking of the former Group Managing Director of the bank, Mr. Erastus Akingbola.
Alabi said that the bank had a non-performing loan portfolio of N158bn two years ago, but that the figure dropped by 25 per cent to N119bn last year owing to the intervention of AMCON.
He said the huge NPLs impacted negatively on the bank's financial performance as it recorded the highest loss in the history of banking operations in the country.
He, however, added that with hard work and determination of the management, Intercontinental Bank returned to profitability in 2010 as it posted a profit of N65bn.
Alabi said, 'The bank is standing and moving forward. Intercontinental Bank will be strong again. To secure a brighter future, we have entered into collaboration with Access Bank and AMCON.
'Our capital was eroded because of the losses we had. We have stabilised the bank and I can tell you that in the next two months, the bank will be fully recapitalised. Between AMCON and Access Bank, there will be an injection of almost N600bn, and in the next few months, our bank will be one of the largest banks in Nigeria.'
He explained that AMCON had already injected N170bn into the bank, adding, however, that the amount would not be enough to bring the negative asset to a zero level.
He disclosed that AMCON had agreed to inject additional funds to fully clean the bank's balance sheet.
The GMD noted that Intercontinental Bank's recapitalisation would ensure continuity of its business as well as reduce the cost of funds to customers.
This, he noted, would enable the bank to meaningfully contribute to the economy by financing key sectors that would drive the country's growth.