ACTRESS STELLA DAMASUS GRABS MOUTH WATERING DEAL IN GHANA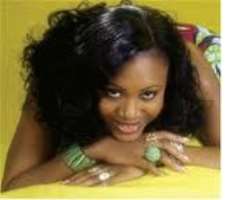 Talented actress Stella Damasus arrived Accra, Ghana on Thursday, July 14, 2011, to sign a mouth watering deal.
According to sources, "details of the deal is still shrouded in secrecy but it's huge and involves a lot of money and is about campaign on women empowerment.
She will be back in Nigeria on Tuesday, July 19, 2011.
The actress is sitting on the details of this deal because she recently talked too much and lost a mouth watering hair deal.
We shall keep you posted as event unfold.