I was in a wrong marriage —Monalisa Chinda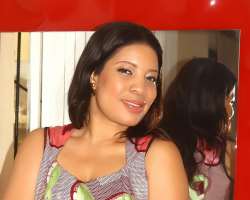 Once it was that Nigerians kept asking questions as to what could have happened to their beautiful, dark skinned voluptuous actress Ini Edo, when she appeared during the premiere of a movie looking slimmer but still beautiful. Rumors were rife as to what could have happened but in the end, the whole negative story was put to rest. Another actress, Monalisa Chinda recently took her acting skills to a whole new height by premiering her latest flick, Kiss and Tell as a producer. While many enjoyed the movie which according to many was as interesting as it could get, many a guest were at a loss as to why the once chubby looking, pretty actress was looking trimmed, slimmed and a slimmer beauty of her old self. Was she ill or recovering? No. in this chat with Chibueze Okereke, the River state born mother of one revealed what she has been up to, her weight loss and her new movie. Excerpt.
Apart from being a Glo ambassador, what else have you been doing, especially as not too many movie scripts are coming your way, so to say?
One of the things that have really taken up most of my time from January till now is the setting up of Royal Arts Academy with other partners friends and colleagues. Apart from this, I have also produced a movie, which is yet to be out. Also, I tried to start my talk show which, somehow, might have to be postponed because it has been difficult getting sponsors. I also registered my NGO called Monalisa Code, which comprises Monalisa Smile and Monalisa Foundation for autistic children.
Why autistic children?
A very close friend of mine has a child who is autistic and she has been devastated ever since. She had the child normally, but we really didn't know what happened along the way. I was touched by the development. She has been living with it for five years, but she is appearing to be normal now. It's a very unique problem. I love kids and I really want to know what transforms them overnight. Sometimes, I wonder how the child is able to cope and the trauma that the mother goes through in raising such a child.
What are you going to be doing for them?
There are so many of them out there who really need assistance. I am going to create an enabling environment to bring the desired education and enlightenment on how best to integrate them into the society and also teach the parents on the best ways to relate with their autistic children.
What did you want to achieve when you resolved to be writing a column in a newspaper?
Sincerely, I just stumbled on that aspect of my life. I used to have a diary when I was growing up. I was writing virtually all my day- to- day activities. So, when I was going through all that happened in my marriage, I was putting everything down. I noticed that every time I wrote those things down, the Lord often directed me on what to do. So, when the problem started in my marriage, the first person I ran to was my mum, asking her what I should do. With my mum on one side and my book of experiences on the other, my mum advised me to do what my hearts told me. So, basically, I decided to write because I wanted people to see my other side. This is because I know I have this very intimidating posture that can make people call me a no nonsense bitch. But I really wanted people to see my other side, which I am achieving through this column. I really like to touch people's hearts. I like to feel people's pains. I know that I have gone through a lot and that has made me to really want to reach out to people. Really, I just needed to write down my inner most thoughts and try to reach out to people who might be going through the same dilemma.
You are always a busy person; so, how do you juggle motherhood with hustling?
I really don't know how I get the strength, but I am hard working. I am not a hustler, but I am hard working. I don't hustle or beg people for anything. I work hard and let my work speak for me. If I call one or two highly placed people in the society and ask them to be a part of a project I am working on, I don't beep them continuously because that can be annoying. If I call you once or twice, I'll wait for you to get back to me; and if I don't hear from you, it means you are not interested. So, in the morning, I write out everything I need to do: I know I have to drop and pick my daughter from school; and when I cannot, I make sure that the school bus does that. So, if I can achieve 90 percent of everything I set out to do in a day, I am most grateful and satisfied.
Are you saying it is as simple as that?
Yes, it is because I am used to it. If you tell yourself that something is difficult for you, it definitely will be. Now, I am a man, a woman and a mother. I don't have a man helping me. Honestly, I really miss this. I have to be the one that will get the house in order, put the generator on and take my car to the mechanic. These are men's jobs, but I don't have anyone to do it. I don't have to depend on anyone in order not to appear as a weak person. I was doing all these for myself when I was married, so it doesn't really make a difference. I have always been that kind of person. I don't like people doing things for me; I took after my dad in that aspect. He would make his bed, drop and pick us from school. My mother was a career woman.
Now talking about your new movie what will you say make it different?
It is a romantic drama but full of other elements. It is suspense filled and with a very strong plot. It stars some of the best acts you can find in the industry. From Uche Jombo to Desmond Elliot, Joseph Benjamin and Nse Ikpe Etim. I also starred in the movie and co-produced it with Emem Isong. The idea is to give Nigerians something different from the ordinary. The movie is highly conversational. By this, I mean the conversation and the drama in the movie just keeps you guessing on what the end would be. At some point there is a twist which many audience will find interesting but it is a must watch movie.
So how do you feel with your new role as a producer?
I feel like an achiever. Producing is another part of me that I am glad to showcase to the world. Although before this, I have produced a yet to be released sitcom, Catwalq which also stars some of the best brains in the business. Kiss and Tell is one movie that everyone will love to see. The dialogue is out of this world. It will also show a new side of me. The audience will see a new Monalisa.
One thing that caught the attention of many at the premiere of the movie was your new physique. What is the secret behind that?
I work out a lot. I am getting older and that alone demands that I keep my weight and other things in check. I eat healthy, exercise for some hours daily. So there is really nothing new to it. I am just trying to stay healthy.
If a movie has to be done about you, what aspect of your life would you love to be given prominence?
It is that part of my life that I showed a great level of perseverance and maturity; it is that aspect of my life where I had to stomach a whole lot of things; and I will want them to show that side of me that I was traumatized. A lot of women are going through all these, but it will be good for people to see how I lived and survived it.
What was the feeling when your daughter had her first tooth and uttered the first word?
She had her first tooth pretty late; I think she was about nine months and her first word was 'Daddy' when she was about six months old. She just said, 'Da da' out of the blues… It's too hurtful when you know that after carrying a child for nine months the first thing that comes out of her mouth is 'Daddy'. I was very angry. I am with her 98 percent of the time, yet she only remembered to call her daddy first.
What makes you happy whenever you look at your child?
It is the fact that that, at least, I had something from that union. I was happy that, at least, I had something to fall back on; I mean something that constantly reminds me of God's existence. She is my world; she is everything to me.
When you are not working for Glo, acting or even writing, what do you do in your spare time?
I am often relaxed and I watch television a lot. I just stay with my child because she is my joy. I don't have a man; so, she is everything to me.
Most women are used to calling honey to come and fix the car when it breaks down somewhere. But how do you manage?
Well, for me, there is no honey to call. What I do is just service the car when necessary and make sure it is in perfect working condition. Since I know that no one else is there to do that for me, I have to assume both the role of a man and woman to get things done for myself. Because there is money, I really don't struggle so hard to get things done. However, I have got good friends like Zik Zulu who comes once in a while to check on us; and sometimes, when my car is at the Nissan shop, he gives me his car and driver to help me around. I also have some caring friends who try to be of help when it is most needed. I have got my uncle, Mr. Cool, and some male friends who assist me.
You are doing well for yourself now. Do you think your freedom has allowed you to be more focused on your life goals?
Well, I would say it was because I was in a wrong marriage. One can still achieve all this, even if one is married. There are some married people who are doing good things, but mine was a wrong marriage. It could be probably because I was in a very, very insecure union called marriage. Everything was scripted; everything was just not right. Yeah, I have the freedom and I'm really fulfilled. But I have to curtail this freedom. I tell myself every time that because I am free doesn't mean I shouldn't just let go. Sometimes, I get so excited that I really want to go crazy, but I always caution myself and that is what makes me a woman and not a man. Men are free to do whatever they want, but should a woman try to exercise her freedom, she is seen as a whore in this country. So, you have to have self-control.
I remember you once told me in an interview that you won't smoke or portray the devil's agent. But all this changed; so, what happened?
One of the things you have to realize is that my husband then portrayed me in a certain way he wanted me to look. He was directing me. I was under a man and whatever thing he wanted, I had to abide by it. I am not a very spiritual person, but I know that I am at peace with my God. So, nothing happened; I was just trying to obey the man up there (laughs).