Al-Qaeda Determined To Make Nigeria HQ - British Intelligence Warns PM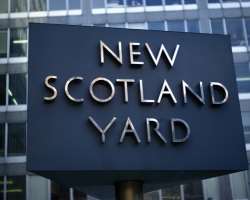 SAN FRANCISCO, July 03, (THEWILL) – The British Intelligence has warned the UK Prime Minister David Cameron that notorious terrorist group Al-Qaeda is determined to make Nigeria its command and control center for plotting attacks on the West.
A report published in the London Mirror newspaper wrote that security sources warned that radical Islamic groups operating in Nigeria, especially the Boko Haram sect have dramatically stepped up their campaign.
Boko Haram which operates from Maiduguri, Borno State in the predominantly Muslim North of Nigeria has claimed responsibility for more than a dozen bomb attacks in the country including a recent suicide explosion at the Police Force Headquarters in Abuja.
The group has killed over a hundred persons in the north since it started its jihadist campaign against the Nigerian people and government.
Boko Haram – whose name means, "Western education is sinful" – wants Sharia law in the mostly Muslim, oil-rich country, where half of people live in poverty.
"There are dozens of flights every day from Lagos to London. We either help stop the terrorists here, or we will be dealing with them on the streets of Britain," a British official told the paper.
THEWILL gathered that Nigeria's National Security Adviser (NSA), General Andrew Azazi has deployed every machinery at his disposal to identify the sponsors of the Islamic sect with a means to crippling the radical group.
THEWILL further gathered that the NSA has prioritized intelligence as the key means of crushing the radical group, which has so far defied government forces.
A key figure in the security services weekend told THEWILL that govenrment suspects some serving and retired military personnel who are unhappy with the current political equation in the country are responsible for the violent attacks currently being executed under the trade name Boko Haram.