FIRST BANK REDIFINING SERVICE DELIVERY WITH ITS TRANSFORMATION - ONASANYA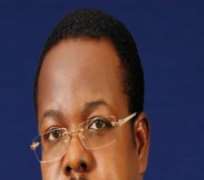 By Peter Egwuatu
Nigeria's foremost financial services group, First Bank of Nigeria Plc is renowned for being a national icon that constantly reinvents itself, its people and processes for excellence and market leading performance through robust transformation initiatives. Mr. Bisi Onasanya, the bank's Group Managing Director and Chief Executive Officer, among other issues, speaks on how the transformation is enhancing First Bank's value proposition.
Excerpts:
Why has transformation remained a recurring theme in the history of FirstBank?
At FirstBank, we believe in continuous implementation of strategies that will enable us sustain our number one position in the industry and we have consistently achieved this over the past 117 years. In fact, after a century of landmark operations, the bank flagged off the 'Century II' business transformation project in 1996. The goal was to reposition the brand to align with constantly changing features of the marketplace. This project was revalidated in 2001 with the theme, Century II - The New Frontier.
Onasanya
The transformation theme again played out on Tuesday, April 27, 2004, after we flagged off a fundamental brand transformation launch that unveiled a new chapter in our existence. New corporate identity, logo and official colours were unveiled to signal a bold plan by the bank to redefine the service delivery landscape of the financial services sector.
Through the transformation project, FirstBank has successfully revolutionized its operations, strengthened its brand equity, enhanced customer satisfaction, and established itself as a dependably dynamic global brand. The result of the robust transformation is evident in the bank's standing as a symbol of trust, stability and superior performance in the financial services sector.
Today, we have an amalgam of attributes that traverse agility, dynamism, cutting edge technology-driven processes, and constantly evolving mindset that puts us firmly above other players in the sector across all parameters. There are refreshing and innovative changes in the bank right from the profile of our people to the efficiency of our processes. FirstBank is redefining service excellence in the sector and that's why we're truly the first and will most certainly remain truly the first.
What achievements have been recorded so far?
I must say the achievements have been enormous as our corporate transformation strategy has brought marked changes that are enhancing our value proposition to all our customers and stakeholders. You will find these changes in the refreshing new-look of our banking halls, innovative product packaging and offering; vibrant workforce; and enhanced service delivery.
In terms of branch transformation, we are creating a new experience within our banking halls by improving their ambience and creating a friendlier environment for customers to enjoy hitch-free transactions. After successfully completing a facelift on the Sanusi Fafunwa branch in July 2010, as the pilot of the branch transformation project, the wind of change is blowing across other branches nation-wide.
To drive Channel Migration and Optimization, we made huge investments to provide convenient alternatives for customers who would rather not go to a branch. Today, FirstBank has one of the largest ATM networks in Nigeria and an array of debit and credit card options that give customers access to their funds 24/7, anywhere within Nigeria and in the world. In the last few months, the bank's ATM availability (uptime) has increased to an average of 90% and transactions per day have increased to more than a million and still counting. In 2010, we moved to revitalise our ATM performance in 2010 to achieve enhanced ATM uptime and encourage more customers to use our ATMs. At the end of the year, the bank had successfully moved its ATM uptime from 52% to 90%, and increased its migration rate from 35% to 50%.
What has been the impact of the transformation programme on the bank's human capital profile?
Our people have always been our greatest asset in FirstBank. Most of the celebrated professionals we have in the industry today either cut their teeth at FirstBank or benefitted from the robust human capital platform that is widely acclaimed in the sector. We have a rich mix of experienced and young professionals who are responsible for the emergence of the new FirstBank. As part of the transformation programme, we developed a strategic 'People First' theme to address three key elements - people, performance and productivity.
This is the framework that drives our talent management and development initiatives and by extension, enhances the achievement of our strategic aspirations on growth, service excellence, and performance management. The People First project is having a huge impact on our staff performances, competencies and productivity.
What are your future performance projections for the next five years and what should shareholders be expecting from the bank?
Due to volatility of the business environment we operate in, it is standard practice to restrict performance projections to three years. Consequently, the bank has set ambitious medium-term targets, a reflection of its industry dominance aspirations.
For the period 2011-2013, FirstBank will continue to sustain its industry leadership position in terms of size. FirstBank will continue to grow low cost deposit to fund prudent loan growth ahead of the market and retain its position as the biggest provider of credit in the Nigerian economy. We will maintain our number one position in terms of total assets and deposit.
We will also extend our performance to attain leadership position in profitability, service/operational efficiency and effectiveness. The bank will aggressively grow revenue to exceed market growth rate. To satisfy shareholders' expectation and beat the market, the bank has set a pre-tax Return on Assets (ROA) and pre-tax Return on Equity (ROE) targets of 3% and 25% respectively.
We will drive ongoing transformation initiatives across the bank to conclusion in this planning period. This will help us achieve a twin objective of improving our service delivery system and efficiency. The bank aims to achieve a top five position in customers' satisfaction survey and have a cost-to-income ratio of 55% at the end of the planning cycle in 2013.
The bank aims to achieve market leading position in each strategic business it is involved in and extend our franchise into select promising markets in sub-Saharan Africa.
In the area of technology, what achievement has First Bank made in boosting banking services?
At FirstBank, we are committed to using the platform of robust technology to drive service excellence and product innovation. We have improved the reliability of our service platforms to improve customer experience across branch and electronic channels. The bank has significantly improved the reliability of its delivery systems and deployed new products to simplify the process of banking with FirstBank.
We have a variety of e-payment platforms such as EPS, ePay, Paydirect, Remita, Autopay, and FirstCollect, among others which serve as secure, efficient and reliable collections platforms for corporate and institutional banking customers. We also have workflow automation to support new process initiatives such as Centralised Processing, Contact Centre and Salary processing.
In addition, FirstBank provides robust online banking through the introduction of token-based two-factor authentication, cheque confirmation and email statements. In the sector today, our leading position in IT deployment is evident in the introduction of the first Biometric ATM in Nigeria and strategic deployment of cash and cheque-accepting ATMs. The deployment of the new biometric solution provides convenience and security to the bank's diverse customer segments, and aligns with financial inclusion strategy of the Central Bank of Nigeria to address the unbanked population.
In terms of product development, what refreshing changes have you recorded in your product offering initiatives?
FirstBank is known for its unique products and services that are always designed to meet the peculiar needs of every customer. Our product offering transcends the regular Lending, Deposits, Trade and Treasury products, to the development of customized financial solutions that provide our customers with robust financial platforms for serving their clients efficiently, and making informed financial decisions for sustained business success.Besides our generic high-yield deposit accounts (current, savings, domiciliary and fixed deposit), premium variants of these are available to suite varying consumer and business preferences.
These include FirstCurrent Plus a zero COT current account targeted at corporates & upwardly mobile professionals. We have the FirstSavings Plus, a premium checking savings account targeted at individuals, traders/SMEs; HiFi Young Savers Account targeted at children from birth-18; and FirstDom plus, a premium domiciliary account targeted at BDC operators, individuals & corporate entities that earn income and transact in foreign currencies.