THEWILL Governorship Election Room With Live Updates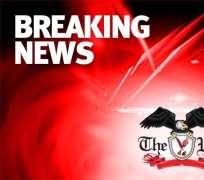 SAN FRANCISCO, April 26, (THEWILL) - The Governorship and House of Assembly elections conducted nationwide today except in Bauchi and Kaduna states recorded an impressive turnout of voters in the south east, south south, south west, and the middle beltan states, but turnout was poor in northern states following the riots that erupted in the area after the presidential election.
Your Live Updates by the minute;
ABIA:
INEC hands victory to incumbent Theodore Orji (PDP) as PDP wins every legislative seat open for contest in the state.
BENUE:
Incumbent governor Gabriel Suswan (PDP) leading in total votes from 13 LGA while Steve Ugba (ACN) has won in 9 LGAs.
KANO:
INEC declares former Kano State Governor Dr Rabiu Kwakwanso (PDP) winner of Kano guber race with 1,108,345 votes to defeat ANPP's Salihu Sagir Takai who polled 1.o48,000 votes.
YOBE:
INEC declares incumbent governor Ibrahim Geidam (ANPP) winner of guber poll with 436,998 votes to defeat Senator Usman Albishir (PDP) who polled 195,944 votes.
BORNO:
INEc declares Kashim Shettima (ANPP) winner of guber election with 531,147 votes to defeat Mohammed Goni (PDP) who polled 450,140 votes.
NIGER:
Incumbent Governor Mu'azu Babangida Aliyu (PDP) projected to be reelected having won 21 out of 22 LGA results announced so far. There are 25 LGAs in Niger State.
KATSINA:
General Muhammadu Buhari (CPC) loses home state Katsina as INEC declares State UMBRELLA state, hands victory to incumbent Governor Ibrahim Shema (PDP).
NASARAWA:
Tanko Al-Makura of the CPC emerges winner beating incumbent Aliyu Akwe Doma (PDP).
ENUGU:
PDP wins every race in the state. Governor Chime declared winner of Guber race by INEC returning officer Pro. Batho Okolo of UNN. PDP polled 419790, LP 30,135 AND PDC 25,565. PDP also won all 24 seats in the House.
PLATEAU:
Incumbent Jonah David Jang (PDP) opens wide lead over closest rival and former deputy gov Pauling Tallen.
Osun:
ACN records landslide win as party clears all legislative seats both NASS and state House of Assembly.
Anambra:
Former state governor Chris Ngige (ACN) emerges Senator-Elect, defeats former Infomation Minister Dora Akunyili (APGA) 4199-2988 votes in the Anambra Central Senatorial race.
KWARA:
PDP governorship candidate Alhaji Abdulfatah Ahmed declared winner with 254,969 votes ahead of the ACN guber candidate Babatunde Belgore who polled 152,580, while Oloye's candidate and daughter, Gbemisola Saraki (ACPN) polled 72,456 votes.
* The PDP victory in Kwara is first major defeat for Dr Abubakar Saraki also known as the strongman of Kwara politics. His son and state governor Bukola, who had sworn to stop sister Gbemisola from becoming state governor orchestrated his defeat.
AKWA IBOM:
*INEC declares incumbent governor Godswill Akpabio (PDP) winner with 957,585 votes while John Udoedehe of the ACN polled 163,449 votes.
*Election bloody in Ibiono Ibom, Nsit Atai, and Uyo in spite of huge presence of security personnel. 5 reportedly killed. *There are reports that election did not hold in a couple of units due to ballot snatching etc.
* Another NYSC member working for INEC brutalized by a security agent in Eket, hospitalized.
*Godswill Akpabio (PDP) projected to win race.
ADAMAWA:
* Former Vice President Atiku Abubakar and ACN Presidential candidate Nuhu Ribadu shun State Assembly poll.
RIVERS:
INEC declares incumbent Rivers state governor Rotimi Amaechi (PDP) winner of guber election WITH 1,178,529 to defeat his cousin and former governor Celestine Omehia of APGA 112,528 and ACN's Abiye Sekibo 60,241 votes.
8 persons arrested for ballot snatching and impersonation in Okrika town where ACN guber candidate Abiye Sekibo hails from.
APGA guber candidate and former governor Celestine Omehia urges INEC Chair Attahiru Jega to cancel election following the alleged kidnap of members of his party and the assault on his supporters by agents suspected to be of the ruling PDP as they voted.
Reports of intimidation of opposition by PDP in the state as parties cry foul.
Rotimi Amaechi (PDP) projected to win race.
LAGOS:
INEC declares Babatunde Fashola (ACN) winner of Lagos race with 1, 509, 113 votes against Dosunmu's (PDP) 300, 450.
Lagos State Governor, Babatunde Fashola projected to win ballot by landslide as early results show the ACN way ahead of the PDP in the guber race.
* PDP guber candidate Dosunmu beaten in his Ojuelegba poling unit by Fashola 90-156 votes. Fashola also emerged with a landslide win in his own unit at Junior Secondary School Itolo, Surulere beating Dosunmu by 317-17 votes.
* PDP chieftain Chief Solomon Soyelu and his thugs (7) arrested in Ode-lemo Sagamu LGA for intimidating voters.
OGUN:
Senator Ibikunle Amosun projected to win Ogun State governorship race as early results from polling units in Ogun Central, East and West show the ACN in wide lead.
OYO:
*INEC declares ACN governorship candidate Senator Abiola Ajimobi winner of guber race defeats incumbent Christopher Adebayo Akala (PDP).
*Police arrest Senator Kamoru Adidebu, son of late Lamidi Adidebu and his thugs as they tried to disrupt elections in some parts of Ibadan.
*Another set of thugs arrested at the residence of Oyo State Deputy Governor Toafeek Arapaja in the Felele area of Ibadan as they thumb-printed ballots in the deputy governor's home.
*Former chairman of Ibadan North Ademola Omotosho aka Arole arrested alongside his thugs too for disrupting elections in the area.
ONDO:
* PDP chieftain Mr. Dennis Alonge slaps Ondo Information Commissioner Mr. Ranti Akerele to the amazement of electorate in Ido-Ani, a town in Ose LGA after commissioner protested over the presence of policemen in Alonge's car.
DELTA:
* THEWILL projects that Emmanuel Uduaghan of Delta State will be reelected governor ahead of Great Ogboru.
Princess Ajudua, wife of Chief Fred Ajudua (Onwa na etili ora) reportedly shot and seriously wounded. She is a state House of Assembly candidate on the platform of Accord party.
* Delta State Governor Emmanuel Uduaghan wins 6 local governments in Delta North: Aniocha North, Ika North East, Aniocha South, Oshimili North, Oshimili South and Ndokwa East.
Great Ogboru of the DPP has won in Ika South (courtesy of Presidential aide, Cairo Ojugbo(PDP)), Ukwani and Ndokwa West LGAs.
* Delta Speaker Sam Obi reelected to House.
* Former Speaker Martins Okonta reelected.
* Victor Ochei relected to House.
* All PDP candidates defeated in Ukwani and Ndokwa West Local Goverments by DPP candidates.
* Honourable Ndudi Elumelu emerges winner of Aniocha/Oshimili Federal Constituency election.
EDO:
Election generally peaceful. ACN projected to win majority of state House of Assembly seats but suffers defeat in Edo Central where PDP strongman Chief Tony Anenih, aka 'The Enforcer', 'Mr Fix it' is being projected to deliver the area to the PDP.
ACN win 20 seats (including Igueben and Esan South-East), while PDP takes 4 seats ( Esan Central, Esan West, Esan North East I and II) in the House.
* Edo House Speaker Bright Omokhodion (ACN) beaten by PDP candidate Monday Orhue in Owan West State Constituency.
* Leader of the House of representatives, Hon Tunde Akogun (PDP) defeated by Comrade Peter Akpatason (ACN) in the Akoko-Edo rescheduled Federal Constituency race.
IMO:
INEC declares Imo State guber race inconclusive as Rochas Okorocha (APGA) and incumbent Ikedi Ohakim raced neck in neck. Awaiting INECs next move to break the stalemate. A rerun maybe?
Election very peaceful statewide except for few complaints of irregularities here and there. Too early to project winner but AGPA guber candidate Rochas Okorocha surges ahead winning in the results announced so far.
ABIA:
Election said to be peaceful. Too early to project winner here too.
PHOTOGRAPHS AS VIPS VOTED:
Rivers State Governor Rotimi Amaechi.

Kwara State Governor Bukola Saraki.
Senate President David Mark in Otukpo, Benue State.
Lagos State Governor Babatunde Fashola.
Gombe State Governor Mohammed Danjuma Goje with journalists after voting.
Yobe State Governor Ibrahim Geidam votes.
Abia State Governor Theodore Orji votes.
Plateau State Governor Jonah David Jang votes.
Niger State Governor Mu'azu Babangida Aliyu votes.
President Goodluck Jonathan votes in Bayelsa.
First lady and President Jonathan's mother vote in Otuoke, Bayelsa.
Presidential Aide on Documentation, Research and Strategy Oronto Douglas votes in Bayelsa.
Governor Liyel Imoke of Cross River (PDP) votes in Itigidi, Cross River State.
Governor Rauf Aregbesola (ACN) of Osun State votes.
R-L: former Heads of State, Generals Abdusalami Abubakar and Ibrahim Babangida before they voted in Minna. Next to the duo is wife of Abdusalami, Justice Fati Abubakar.