FROM UNIBEN TO UNIBEST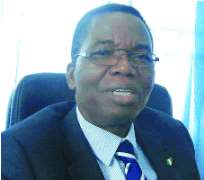 • Prof. Okhuoya
Benin, capital of Edo State, seems to have this history of name-change. Before the coming of the Portuguese, the capital of Igodomigodo Kingdom, later renamed Edo by Oba Eweka, used to be called Ubinu.
But the Portuguese who first heard the name pronounced by the coastal Itshekiri who usually went there for trading thought they heard 'Benin' or 'Bini' and wrote it down as such in their record books. That was how the name officially changed from Ubinu to Benin.
The founding of what we know today as University of Benin took almost a similar form. The only exception is that, unlike the renaming of Ubinu, it had nothing to do with mispronounciation and misspelling of a native name, but a deliberate change of name from what qualified then to be called our own MIT in this part of the world.
While MIT, for those living outside this shore, stands for Massachusetts Institute of Technology, the private university founded in Massachusetts, U.S.A, in 1861, to pursue and promote scientific and technological research, in response to 'the increasing industrialization of the United States,' MIT in the Mid-West State of Nigeria, of 1970s, stood for Midwest Institute of Technology.
Founded in 1970 by the then military government of Brigadier Samuel Ogbemudia (October 1967- July 1975) – he later became civilian governor of old Bendel State (October 1- December 31, 1983) – the institute was accorded formal recognition as a full-fledged university by the NUC on July 1, 1971.
But the name was not to change until almost a year later. In his budget speech in April 1972, Ogbemudia, the Military Governor and a Visitor to the university, formally announced the change of name from Midwest Institute of Technology to the University of Benin. 'This was necessary in view of growing misconception as to the exact status of the institute and the difficulty of explaining that the institute was a full-fledged university,' the university's Blue Book, notes.
Prof John A. Okhuoya, who was one of the pioneer students of the university, confirms as much in a chat with Education Review. 'There were so much doubts as to whether it was a university or not,' he recalls about the university which was then located at what is today known as Ekenwan Campus, on the premises of Mariere College (a Teacher Training College).
'Well, those of us who came in knew that the advert we read in the newspaper said it was going to be offering degrees in Medicine, Engineering and Sciences right from the onset and it was going to be a technological university. So, we came in that great excitement and we had so many expatriates from the United Kingdom, from the US and we had access to many facilities. The first Rector, Prof Glyn Phillips, was from the University of Wales.' Okhuoya, who is the Deputy Vice-Chancellor, DVC, (Administration) at the university, recalls that 'we were 100 although we eventually increased to 109 after some students joined us through supplementary admission.'
The professor of Mycology, who still recalls his matriculation number (0054), 38 years after he graduated, says he was excited when his name appeared among the first set of students, in The Nigerian Observer, the Mid-West and later Bendel State-owned newspaper, of those days. 'I used to keep a copy of that edition of The Nigerian Observer where my name was published but today, I don't know where it is,' he says with a tinge of sadness. 'When I travelled, my younger ones were careless with my documents. That Observer, I remember, it was my uncle who was in Benin who saw it. I was in the village and they were pursuing me about. That time, there was no handset. They said, 'Ah, your name is in the Observer.'
Okhuoya, who read Microbiology and graduated from the university in 1974 was to return to take up a teaching appointment at his alma mater, after obtaining his Master's and doctoral degrees in Mycology/Plant Pathology, from the University College Cardiff, Wales in England. 'I've been working here since 1983', he says. 'I rose through the ranks from Lecturer Grade 1 when I was employed to Senior Lecturer, Associate Professor. I became a Professor in 1995. Apart from that, I have held many positions in the university - head of department, Dean of the Faculty of Science, member of the University of Benin Governing Council and I have headed many committees. And, here I am. Last year, on August 5, I was made Deputy Vice-Chancellor, Administration.'
All the same, he still recalls what life used to be like in those days as a student. 'We were quite few and we all lived together as a family. We knew each other and we didn't lack anything - accommodation, feeding, in fact, some of our friends used to come from outside to have special lunch with us on Sundays. Sunday lunch was special - leg of chicken, fried rice, jollof, etc. And you could go for more if you wanted. Everything was available. So, it was very good and we had the best lecturers from abroad and visiting lecturers from other universities in Nigeria, from Nsukka, particularly. So, we had a nice time.'
But among the Edo people, 'he sends you his greetings' is, oftentimes, the biggest of all lies.
'The other side of the story is that we were actually drilled,' Okhuoya finally admitted. 'There were so many casualties because the university wanted to make a name by having the best. Therefore the academic standard was very high. At the beginning people looked down on us but by the time we started engaging other universities in competitions, they came to respect us. We were beating them in literary competitions and in sports too, NUGA games. So, that's how we started making waves. Gradually, the university came on strong on the map and I am glad that I attended the then Midwest Institute of Technology that became a full-fledged university in 1972.'
Today, University of Benin has come a long way, with regard to broadening of its academic curriculum and infrastructural development, from it was when Okhuoya studied there as a pioneer student. To start with, it has since relocated from its temporary site at Ekenwan Campus to its permanent site at Ugbowo Campus. If you blind yourself to avoid seeing your enemy, the Edo would say, how will you see your friend? In fact, notable Nigerians from different spheres of life have passed through its portals. They include Sir Victor Uwaifo, the Ekassa music exponent and Africa's number one music maestro nicknamed 'Guitar Boy' by 'Mammy water'(Mermaid) for his musical virtuoso.
Uwaifo, who recently celebrated his 70th birthday (he was born on March 1, 1941) with great fanfare is today a senior lecturer at the university's Department of Fine and Applied Arts, the course he read, as a mature student, at UNIBEN, in his first and second degrees. Other notable alumni are a Senior Advocate of Nigeria (SAN), Babatunde Raji Fashola, Governor of Lagos State (who studied Law at the university and graduated with a Bachelor of Laws, LL.B.(Hon), degree in 1987), Dr. Emmanuel Uduaghan, Governor of Delta State (who read Medicine there from 1975 to 1980 earning a Bachelor of Medicine and Surgery (MBBS) degree, and a Diploma in Anaesthesia), Nduka Obaigbena, Publisher and Editor-in-Chief of THISDAY newspapers (who read Creative Arts at the university and graduated with a Bachelor degree honours, reportedly, in 1977, before taking up a job with The Nigerian Observer as a Graphic Artist/Cartoonist), Iyom Josephine Anenih, Minister of Women Affairs (who, like Fashola, read Law there, graduating in 1975) and Richard Mofe Damijo (popularly known as RMD), Nollywood actor and 2005 winner of AMAA (African Movie Academy Award)'s Best Actor in a Leading Role (he read Theatre Arts at UNIBEN, graduating in 1983, but he is today, the Commissioner of Culture and Tourism in Delta State).
Talking about his student days at UNIBEN, Uwaifo who came in as a mature student recalls that 'fellow student undergraduates and lecturers couldn't believe I was the same person they had been hearing all about. Probably they thought I was just coming for something cosmetic, but I proved them wrong by working very hard.'
So hard that he made a First Class! Of course, if a child is not good at quarrelling, an Edo adage says, he doesn't come into this world as the first child. 'I didn't bargain for First Class or asked for it,' he insists. 'I was just doing my best. But it happened that I became the best student and that earned me First Class honour. You don't just get it on a platter of gold or maybe based on one course. We did nine courses of study. In the nine courses, you must have scored 'A' and above before you can get First Class. They say when theory and practice fail, experience takes over. So experience has a lot of things to do with my days in the school and, enthusiasm too. Enthusiasm can turn failure into success. I was very enthusiastic and that has always been my modus operandi. Once I start something I put my hands on the plough and there is no looking back.'
Today, Uwaifo serves not only the university community but also the outside one, as a master sculptor, artist and painter, with his Revelation Tourist Palazzo which stocks, among other things, historical masterpieces on the ancient Benin kingdom. 'You look at a woman's hair before asking her for pomade,' is another popular proverb among the Edo. At UNIBEN, life actually is all about service, which reflects in the motto of the university: knowledge for service. From the Vice Chancellor, Prof Osayuki Oshodin, (see box story) who took over the driver's seat a little more than a year ago to the Provosts of the Colleges, Directors of the institutes, Deans of the Faculties, Heads of Departments, Senior Lecturers and lecturers, using the knowledge obtained or obtainable at the university to serve both the immediate and wider communities have become a task that must be done.
'University of Benin has produced great minds that are doing very well, not only in the civil service but even in the private sector like the Nollywood,' Prof Austin Asagba, Dean, School of Arts, noted in a chat with Education Review. 'UNIBEN's products are very central to the successes achieved so far. And, in other spheres of life, we've produced a lot of poets from this sphere. Professor Tony Afejuku, the poet, critic and activist, is from this part although he did his first degree elsewhere. But he completed his programme here. And, right now, he is doing a lot of things in the business. And we have other unsung heroes too, up-coming artistes. And we are always guided by that need to produce the best for the market, and by the grace of God, with the encouragement of Prof Oshodin, we've been able to sustain that kind of strategy.'