What we expect from our husbands...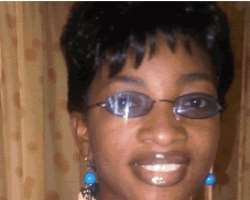 Right from birth, women begin learning to expect certain things from men. A little girl would expect the elder brothers to protect her from bullies in school and in the neighbourhood.
If she wants something, 'Little Angel' promptly tells Daddy in a nice and neat way and of course with that "Daddy, please don't say no" look. You can be sure that dotting daddy will grant the request pronto. She would also want her brothers to yield to her desire to play with certain toys even though they want the same toys too.
In this very thing, God is in perfect agreement with them as the bible clearly records in the book of Ephesians, where it says: Husbands love your wives as Christ loved the Church and gave himself for her. One interpretation of this scripture is that a husband should be willing to risk his life to help or save the wife. This view presupposes that Christ love of the church is without limits, nothing is held back. In essence, a husband should love his wife as service rendered to God – almost like giving your life to God.
Is that the kind of love women are getting from their husbands? What are their minimum expectations from their men? Below, thet bare their minds. Excerpts…
Temitope David Adegboye - Journalist
I want my man to be a very caring person, who loves and gives me attention, a listening ear. Of course, I expect him to adequately provide for me financially and take good care of the home. That's all.
Funke Ossai – Brown, Journalist
I expect my husband to take care of the home, to be caring, loving, and share our burdens together. Some men keep things to themselves. I expect him to be open, share his problems and challenges with me. Even if he can't provide for the family, I expect him to call me and tell me his financial challenges at the moment. I mean, we should be able to share our burdens together.
Ere Fiona, media consultant
My desires are very simple. I want security, care, solution, financial provision, emotional support. I expect him to be there for me; basically, in every way.
KATE PETERS ONWUHAFUA
I expect my husband to always provide for me and the children at all times. I want him to be loving and caring no matter what the circumstances are – because I know that things can be rough sometimes.
ANTHONIA NWAGWU
What I like about my husband is that he is a hardworking and understanding man. He makes sure his children gets the best of education.
MRS ONYINYE ONYEZE
I like my husband because he helps me in my business and he makes sure I have an adequate stock of goods to sell. And whenever my husband comes home late I will ask him where he came from. If he gives me a good explanation I let the matter rest.