PETE EDOCHIE'S SON, YUL DID NOT SLUMP ON SET'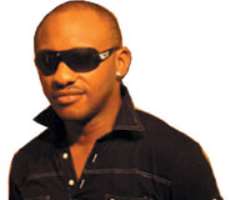 Rumours that made rounds during the week that Yul Edozie, son of the veteran actor Pete Edozie slumped while on location in Enugu, has been proved to be untrue and unfounded after all.
Yul Edozie
Refuting the rumour,  the chairman of the Actors Guild of Nigeria(AGN), Enugu State chapter, actor Ofiafuluagu Mbaka  said Yul is fine and kicking.
According to him, 'the upcoming actor who joined the motion picture industry after his graduation from the Theatre Arts Department, University of Port Harcourt, did not slump anywhere while on location.
'In fact, I spoke with him yesterday(Thursday), and at the moment, he is not on location as against the rumour. Yes, he is in Enugu but he was not working. Some people said, he slumped and died. All that are lies, nothing happened to Yul.'Mbaka cleared the air.
Reports had it that Yul, while on location, in Enugu, lost his strength and could not breathe in air properly. He was said to have been saved by actress Patience Ozokwor, who opened the heavens with prayers as every one there joined her.
Minutes later, after pouring water all over his body, Yul regained consciousness as the director of the movie insisted he rests for a while. Other actors mentioned as featuring in the movie, which is titled, 'Curse of the gods' include Chiwetalu Agu, Patience Ozokwor and Francess Umeh. The project is being bank rolled by a foreign based Nigerian film maker.