Remembering Lucky Dube, Who Wasn't Lucky To Reap The Fruit Of His Labour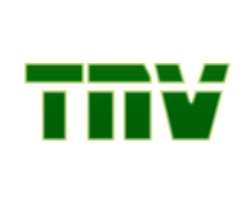 An international reggae star and one of South Africa's best-known musicians, a music icon in the whole world, October 18 2008 marks the one-year anniversary of Lucky Dube. A team of gunmen shot Dube, in an carjacking attempt. He was shot, according to police reports, by hijackers in Rosettenville, just south of downtown Johannesburg, as he dropped off his teenage son at his brother's house. Another child, a 16-year-old daughter, was in the car at the time he was shot. With the pellets in his body, Dube, 43, crashed his car into a tree. The hijackers fled after. He died at the scene.
President Thabo Mbeki called on the nation "to confront this terrible scourge of crime, which has taken the lives of too many of our people, and does so every day." The provincial police commissioner appointed seven veteran investigators to chase down the attackers. The principal opposition party, the Democratic Alliance, said, "the circumstances surrounding his murder again illustrate that violent crime in South Africa is out of control, and that the government's remedies to address this scourge have failed." 22 recorded albums - in Zulu, English and even Afrikaans - many of which have been record breakers with phenomenal sales from around the globe, are the bequeaths of Dube to the world. He used his music to unite the Whites and the Blacks in the then apartheid South Africa.
South Africa became a democracy in 1994, and has reduced the murder rate by 41 percent, experts say. The experts further said that the pace of both murder and other violent crimes remains among the world's highest, and attacks on both ordinary citizens and high-profile figures, including politicians and the police, are a daily occurrence. Dube happens to be a victim!
Johan Burger, a 36-year veteran of the South African Police Service who is an analyst for the Pretoria-based Institute for Security Studies said, "This is a change for the worse. A psychosis of fear is spreading, and this has dangerous, dangerous implications if it is not stopped. I'm not at all convinced that we're doing the right thing at the moment."
On Friday 19, after Dube was killed on the Thursday, Dube's Web site, www.luckydubemusic.com said that his death "leaves a great void in the music industry as 25 years of music suddenly ends in tragedy."
Dube who began as a singer of traditional African songs, swept to international stardom in the 1980s when he began singing reggae. He recorded 22 albums during his career.
The tragic passing of Dube devastated a lot of people, especially the staffs of Gallo Record Company. According to records, "Lucky joined Teal Records (later to become Gallo) as a fresh-faced young Mbaqanga singer in 1982. Five albums later he found a genre that spoke to his soul and changed the way he viewed the world. This genre was Reggae. With his long-time sound engineer and best friend Dave Segal, he created some of the most legendary pieces of reggae music ever recorded, including the tracks Prisoner, Taxman, Slave, Victims, Together As One and Respect – all social anthems that garnered him the adoration of the people of his country - and across the globe.
Lucky was an artist that continued to break international barriers and recently just signed a deal with Warner Music International, securing him album releases across Europe of his latest album Respect."
His friend was quoted saying, "Lucky was not just an extraordinary artist, he was a personal friend. We go back over twenty years and had both a business and personal relationship. It's so sad to lose such a great friend and so tragically, why?"
His Funeral:
There was a PRESS RELEASE - 23 OCTOBER 2007, which announced the funeral service at The Farmer's Hall in New Castle on the 28th October but was cancelled. His admirers and loved ones were later advised to attend his memorial service at Bassline in New Town on Wednesday 24th October. The memorial service started at 11: 00 till 15:00. Flowers were delivered to the Slave Promotions offices, Downtown Studios, 2nd Floor 62 Goud Street, Johannesburg.
Dube been a frontline artist in the reggae genre, his creative prowess and inventiveness has no rival. And someone wrote, "Compelling in his musicianship and intriguing in his lyrical content, Lucky's sonic daring to take his genre to new heights never failed to amaze even the most ardent fans, whilst reigning in new devotees to his magic every day."
His new wife Zanele and his 7 children Bongi, Nonkululeko, Thokozani, Laura, Siyanda, Philani and his brand new three-month old baby Melokuhle, survived Lucky Dube. Lucky Dube, whose energetic band toured with him from continent to continent as South African musical ambassador, and his live performance have earned him fans and accolades the world over. He is missed! He was named LUCKY by his parents because they did not believe he would survive. Yet, he was not lucky to reap the fruit of his labour. One Love!