NBA SLAMS INEC OVER ID TAGS FOR POLLS OBSERVERS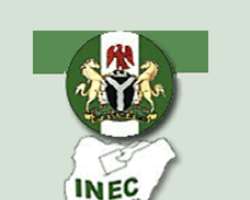 Members of the Nigeria Bar Association (NBA) in Ondo State have criticised the Independent National Electoral Commission (INEC) for not providing identification tags for some of its members, who will serve as observers during the National Assembly election in the state today.
This is coming just as the forum of senators in the South West zone has thrown its weight behind the redeployment of state commissioners of police, describing the action as a right step in right direction.
Akure branch chairman of the NBA, Barrister Charles Titiloye, in a statement issued in Akure yesterday, wondered why the electoral body had not issued identification tags to its members less than 24 hours before the election.
He said the need to issue identification tags to observers became imperative in view of the restriction of vehicular movement and the need to properly identify an observer at the various security checkpoints on road on the Election Day.
Titiloye noted that it was highly worrisome that a day to the election, the electoral body could not provide election observers with materials necessary to monitor the election.
The forum, in a statement issued by its chairman, Omololu Meroyi and Iyabo Anisulowo, noted that the redeployment of police bosses would stem corruption among security personnel and candidates agitating possible compromise of the police force.
The forum, which is made up of past and present senators, urged the electorate to conduct themselves in a manner that would promote orderliness in order to achieve one man one vote desire.
Akure branch of the NBA, in its statement said: 'We, therefore, urge the chairman of INEC, Prof Attahiru Jega, to act immediately to rectify the situation as we found it dangerous and insecure to deploy lawyers to the field to observe election without proper identification from INEC.
'We, observers, have taken note of deployment of military troops to the field and we must be identified appropriately in order not to expose us to danger.'
Similarly, journalists, under the umbrella of the Nigeria Union of Journalists (NUJ), have not been given identification tags by the electoral body.
It was gathered the image maker of INEC in the state told reporters to go to the election venue with their company's identity cards. As at the time of filing in this report, no single journalist has been accredited to cover the election.