SKYE BANK OPENS N20M CREDIT LINE FOR SMALL BUSINESSES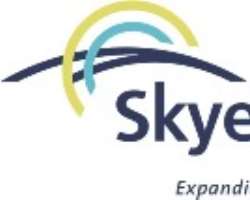 As part of efforts to extend financial inclusion to the grassroots economy and propel the Nigerian economy to grow at a faster pace, the management of Skye Bank Plc., on Monday, said it has opened credit lines to lend as much as N20 million to proprietors of small businesses in the country.
Managing Director and Chief Executive of the bank, Mr Kehinde Durosimi-Etti, who gave details of the loan package at the official launch of Skye Xcel, designed to cater for small businesses in the country and help them grow into major contributors to national output, said the facility was available to prospective and existing customers of the bank.
Durosimi-Etti, who defined small businesses being targeted under the scheme to include entrepreneurs with annual turnover of N20-N200 million, said the bank was motivated to create the facility based on the understanding that the group account form over 60 percent of its clientele corps. According to him the bank was desirous of reaching out to various segments of the market to help them do what was right in corporate management.
He noted that it was the unstructured nature of their operation that make most banks not to attend to their credit request. He said: 'We are developing this product because we realize that SMEs are the key economic drivers in any economy considering that they provide more jobs than most large corporate and we are pleased that the Central Bank of Nigeria is supporting the sector with N200billion intervention fund.'
The Skye Bank boss said besides given credit to such entrepreneurs, the bank was also planning capacity building programmes to raise their knowledge and skill about business management.
Though Skye Bank Xcel was developed as an independent product to cater for the needs of small businesses, management believes it could dovetail into the SME Intervention Fund where a prospective customers proposal qualifies for the fund currently managed by the Bank of Industry (BoI) in conjunction with commercial banks and the CBN. The product focuses on small businesses with a view to helping them improve their work processes as well as making them attractive to banks for financial support.
The product requires a minimum balance of N150,000, while owners can enjoy contract financing facility, overdraft and other services.
According to him, such small businesses, if properly managed and funded, could grow into formidable enterprises that would provide employment to the people, contribute to national development and lead the country's march to economic greatness. Meanwhile, Executive Director, South South/Retail Banking, Mrs Ibiye Ekong, said the product would transform the small business sector in the country by providing opportunities for them to grow and excel.