Lagos Doctors Resume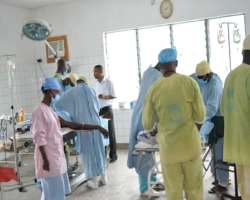 SAN FRANCISCO, March 26, (THEWILL) – Striking medical doctors employed by the Lagos State Government have called off their seven-week old strike that crippled medical services in state owned public health institutions.
The doctors' union made the announcement at a press conference on Saturday after it called an emergency meeting. They said they have reached an agreement with the state government who have promised to pay the new salary scale (CONMESS) and also promised to lower taxes for doctors.
The doctors also announced that the state government has recalled the sacked former Chairman of the State Medical Guild, Dr. Ibrhim Olaifa.
Doctors said they would resume work on Monday, March 28, 2011.