AMAECHI'S BATTLE TO LIBERATE ETCHE PEOPLE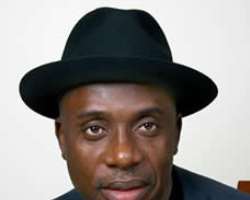 Years ago as a young politician, Governor Chibuike Amaechi of RiversState once heard a prominent politician and businessman in the State, Chief Emma Anyanwu complain bitterly about the marginalization of his Etche people by their Ikwerre kinsmen.
At that time, Etche was seen and allegedly treated as the unofficial junior half of the then Ikwerre/Etche local government area of the state.
Unfortunately, Amaechi, an Ikwerre, who did not doubt the maltreatment in the sharing of political patronages, was too weak a voice to speak out against it. He could only wish that the glaring injustice should not be allowed to thrive. Too bad, wishes are not horses that anybody including an upcoming politician could ride. At least, not at the time.
Fortunately, the opportunity to right that wrong came several years later with the enthronement of the erstwhile young politician, Amaechi, as Governor of the State, and thanks to good old conscience, he has spared no effort to undo the injustice.
Governor Amaechi confessed this much recently while addressing an overflowing crowd of party supporters at Okehi, headquarters of Etche local government area, during his re-election campaign tour.
'My conscience told me, 'now that you are governor, redeem that
injustice visited by your brothers on Etche people'.
Consequently, the governor has not only literarily bombarded Etche communities with developmental projects but gone ahead to site a multi-billion Naira model secondary school project not yet seen in his native Ikwerre area. 'I have done in Etche what I could not do in Ikwerre. I mean the four Ikwerre local government areas. There is no Ikwerre local government area with a secondary school that I am building. But knowingly, I have built a secondary school in Etche local government area that is nearing completion and that will start in September 2011'.
He was quick to add that the gesture was not because he was hunting for votes. 'I did not do it because of votes. If I did it because of vote, I won't site one at Omuma. The one of Omuma is also nearing completion and we are opening it in September, 2011'. The governor whose even spread of projects in the communities has turned the state into one construction site, also told the people how his conscience pricked him into building roads in the area as part of his deliberate effort to remedy the marginalization.
'One of the greatest complaints I have heard from Etche people was that you don't have roads and you have complained bitterly from Rufus Ada George's government up to Dr. Odili's government. So, when I became governor, I asked myself one question, 'now you have the power to turn things around in Etche and you have the choice either to turn things around and sleep well with your conscience clear or don't turn things around and join the rest part of history of those who helped to marginalize the Etche people'.
'And I can tell you, I drive from Ikwerre local government area to Etche without nearing Port Harcourt. There is a road you call Federal. That road was done by Rivers State Government but you call it Federal. I am told by the contractor that by the end of March, they would finish the remaining bridge and you can ply straight. The road is completed; it is just the two bridges and they are working on the bridges. 'So, if Etche people are going to Owerri; they don't need to go back to Igwuruta first. In the same manner, if you are going to Aba, you don't need to come out to Port Harcourt. So you have been connected to two States, all by this present government.
There is also a road to the palace of Onye Isi Etche, constructed by this present government.
The monarch had been complaining that there was no road to his palace, but now there is one'. Expectedly, the people punctuated the address with deafening applauds and dancing.
Not done with the story of his battle with his conscience, the governor reminded Etche people how he wept during a visit to one of the neglected communities in the area. 'The day I visited Akwaa, I wept. Do you remember? And I said, what is government to a community if there is no light, no water, no hospital, no road, no school? The only market there was built by the community.
So, what is government if government can't show an evidence of supervising and presiding over a people and the only way government can do that is not to bring police and chase them around; it is to bring development to the people. I instantly awarded a contract for power and a health centre'. Again another round of applauds followed.
Having reeled out his long list of people-oriented projects in the once-marginalized area, Governor Amaechi told the people that the least they could do to prove their appreciation of his love for them is to vote massively for his re-election and the election of other candidates of the ruling People's Democratic Party (PDP) in next month's elections.
'So, this is the time to pay back, and the only way to pay back is to vote for me, vote also for George Sekibo, Ogbonna Nwuke, Victor Amadi and Golden Obioma. Don't tell me stories of 'this man used to give us money'. There is what we call corporate interest. Corporate interest is the interest of Etche people, not the interest of one man.
'The only thing I ask of you is to vote for umbrella for all the elections. For the President; he is a Rivers man because Bayelsa and Rivers States are one. He lived and grew up in Port Harcourt; so he needs Port Harcourt very much. One thing you owe him is your vote and that means on that day, you will vote for PDP and don't go home; stay there and protect your votes'.
Determined to ensure the message was taken by all, Governor Amaechi reminded them that apart from the roads, no fewer than 21 modern primary schools have either been completed or are under construction in the local government, stressing that, 'what you owe me is votes'. He assured that in exchange for his re-election, more ultra modern health centres and a General Hospital would be sited in the area.
In a tacit appreciation of the governor's remediation of the marginalization he complained about several years ago, Chief Emma Anyanwu described him as 'a brother and friend of Etche people' and told him to consider his re-election as 'concluded and conclusive'. Chief Anyanwu commended the governor's leadership qualities. 'Amaechi is a believer of truth. When he is convinced about matters and facts of what to do, he does it very right. He is a man who formed an opinion to come to run a government. He didn't have difficulties in identifying what to do in government.
'That is the most important thing in governance. When a man does not know what he wants to do and he says he wants to be a governor, what do you expect? The person will wobble and wobble. Does Amaechi wobble?
No'.
A former commissioner in the State, Chief Alwell Onyeso in his solidarity speech assured that Etche votes would go to the governor and urged his kinsmen to discourage their relations who are contesting for political offices in other parties.
'I want to tell you that we are going to support you and support you very reasonably and support you very well. We have had 100 percent, we have had all forms of percentages; it is not impossible.
'But for those of us who have our brothers contesting as Chairman in other parties, who have our friends contesting in other parties, go back and tell them to stop carrying the broom'.