PRESIDENTIAL RALLY: OYO SHUTS MAPO HALL AGAINST BUHARI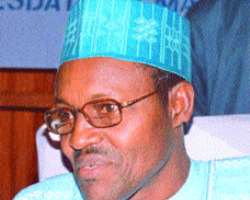 A campaign rally by presidential candidate of the Congress for Progressive Change (CPC), Major General Muhammadu Buhari (rtd), billed for Mapo Hall, Ibadan, tomorrow has run into a hitch following an order from Oyo State Government denying the party use of the venue.
The governorship candidate of CPC in the state, Mr. Adebayo Shittu, who disclosed this at the weekend, said the party was informed on Friday that it could not use the venue because the wife of the President, Dame Patience Jonathan, would be in the state capital on Tuesday for the Peoples Democratic Party (PDP) women rally.
 He said the party was told that based on security protocol, the venue, which is also to host the first lady, had to be cleared 48 hours before the event so as to protect her and other guests.
But the Oyo State government denied stopping the CPC from using the venue, blaming the hiccup on the party, which it accused of lacking organizational ability.  
Shittu lamented the development, saying it had thrown the party into a quandary. He wondered why the party was just being notified when it had booked the venue more than two weeks ago.   Describing the government's action as an abuse of power, the former Attorney General of the state said all entreaties to the management of the Mapo Hall were rebuffed, as they insisted they were acting on instructions from above.
His words: 'It is quite unfortunate what is happening in this country in which the opposition is being muzzled by the government in power.  We all know that nobody was elected into the position of the first lady, yet the instrument of the state is being used to deny somebody of the calibre of Gen. Buhari the opportunity to tell the people of South-West what he has in stock for them'. The CPC flag bearer said the party was looking for an alternative venue so that the planned rally in Oyo would not be aborted.   
He said PDP resorted to gagging voices of opposition because the party knew it had failed the people of the state and faced imminent defeat in the forthcoming elections.
But Special Adviser to the Governor on Public Communications, Prince Dotun Oyelade, disclosed that the party was to hold the rally last Monday for which it got approval, but chose to change the date without informing the necessary quarters. Oyelade said, 'CPC wrote that it would pay a courtesy call on Governor Adebayo Alao-Akala last Monday, March 7, and Akala replied that he was welcome in Oyo State, but he was in the thick of his electioneering campaign, so he couldn't receive him.
'When CPC suddenly changed its campaign date to next Monday, it should have the courtesy of notifying the appropriate authority, which in any case, had allocated Mapo Hall to the First Lady, who is on state visit on Tuesday. CPC should blame itself for the embarrassing lapse.'