SIASIA READS RIOT ACT TO PLAYERS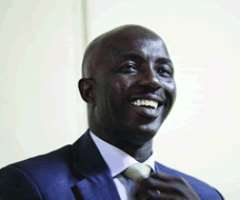 Super Eagles' Chief Coach, Samson Siasia
Tough-talking Super Eagles' Chief Coach, Samson Siasia, has told the foreign-based players to forget participation in the this month's Eagles African Nations Cup qualifier against visiting Ethiopia if they fail to hit camp on or before Monday March 21.
The Nigerian former international, who dropped the hint, while speaking in Abuja, however, noted that he could only entertain a cogent excuse from any of them who failed to make the camp, stressing that he attaches so much importance to the match.
'We have to do everything possible to win this match. It is a very crucial match for us because Guinea is already ahead of us in points and goal advantage. We will make every arrangement to ensure that we secure the three points to close the gap with Guinea,' he stressed.
Speaking on the arrival of the foreign-based players, SiaOne said: 'I expect the pros to join us latest Monday (March 21) and any of them who fail to do so, should forget participating in the game. I have made it clear to them that I can only forgive anybody with a very cogent reason who does not make it that day and I'm serious about it.'
Asked if he is not worried with the about 30 per cent of Nigerian players on loan spell in Europe, the Eagles' former attacker argued that it was better for them to see regular action on loan than waste away on the bench of their so called big clubs.
'The most important thing is that they are playing regularly. They won't be useful to us if they stay on the bench in big clubs. The good thing is to get regular action even on loan', he said.
than to be a bench warmer with big clubs,' he argued.