I feel used and dumped by Ohakim – Dickson Iroegbu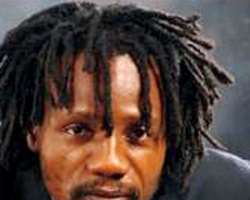 Dickson Iroegbu is an unpredictable visionary and a controversial Nollywood producer cum director who cannot stop being in the news. At first, it was rumoured that the light-skinned director abandoned his family and he disappeared with his Delta State born model lover, which he later refuted.
At the other time, rumour mongers had it that the award winning director has dumped his film making calling for politics.
In all of these, Iroegbu has come out to put the record straight. Iroegbu, in this exclusive interview narrates how his wife of many years recently ran away with his three kids because of his involvement with the campaign team of President Goodluck Jonathan.
He also explains the circumstances surrounding the "Omenako project", which he started with Onyeka Onwenu, as well as the squabble he had with Tony Okoroji over the Nigerian Music Awards, which held in Imo State some years back. Irogbu bares his mind…..
We heard that Dickson Iroegbu is involved in president Goodluck Jonathan's campaign train. Is it true?
I recall meeting you at the Nigerian Music Awards held in Owerri, few years ago. Then, I used to wear my dreadlocks. Later I had my dreadlocks shaved. And at the time I shaved my hair, I shaved it for Nigeria.
That time, the political situation was not what it is today. As if I knew that there were some changes coming to the country I prepared my mind, having studied the situation for a while. I also authored my first book titled "Save Our Plateau", which is my own heartbeat as I felt it then about our country.
So when the challenge came, I threw in everything I had to save the soul of my fatherland. I saw myself as a film maker, and as a film maker I saw these politicians as actors and my country as a film script. That was when I started using the word, "transformational leaders". Unknown to me, the emergence of Dr. Goodluck Jonathan would give credence to the 'transformational' slogan, which I'm championing till today.
I joined hands with other progressive Nigerians to endorse Jonathan on the 18th of September, 2010, being the day he declared his presidential ambition.
As a film maker, I looked at the crystal balls and discovered there is a future in what I'm doing today. I also realised the need for all of us to be involved in bringing about desired change in our fatherland. And when the opportunity called, I grabbed it. Since then, I have never looked back.
What exactly is your role in the campaign team of Mr president?
I'm the national Coordinator of Goodluck Transform Nigeria Ambassadors(GTNA). The group is kind of political in nature.
We are trying to make Mr. President go beyond the candidate of the Peoples Democratic Party(PDP). We are more like a bridge builder between Mr. President and any other political parties in Nigeria. We are selling his candidature while at the same time, identifying with other Nigerians who are involved with other political parties in one way or the other.
Like I said, I delved into politics to present as well as highlight the positive minded Nigerian leaders because politics is not business as usual as I have noticed in recent times. Mr. President represents the new Nigeria we are all clamouring for.
What has your group done to boost the campaign strategies of Mr. President?
My group has done a lot for Mr. President. We have done jingles for him as well as carrying out online researches that informed us about the four American presidents who died in office while their second in command took over the reins of power to completed their tenure. They also re-contested and won the election.
The famous American president, J.F Kennedy died in office, and his second in commander, Randle Johnson took over the reins of power and completed the election. He re-contested and won the election.
The essence of the jingles we did for Mr. President, which is due to hit the air soon is to educate both the Nigerian leaders and the masses that ours is not the first in history, where a president died in office, and his second in command has to complete the tenure. I'm the National co-ordinator of the group. Like I said earlier, our group is trying to dramatise some of the challenges that have confronted this country over the years.
How is your group funded?
Nobody is sponsoring the group. Right now, I have spent everything I have laboured for; including my personal earnings. This is because I believe in this cause even though, my friends and colleagues are still wondering whether there's anything wrong with me. Nothing is wrong with me either.
You shared a project with Onyeka Onwenu, called "Ömenuko", What happened to that project?
The Omenuko project is all about the ego tripping attitude of my Adanne, Onyeka Onwenu as I call her. She doesn't know the difference between being a star and a content provider. We got into equal partnership agreement, and when eventually we commenced the project, she didn't think it was necessary to share ideas with the person with whom she is going to work with.
For instance, we registered the company together and we were supposed to have equal share of ownership. The company is registered under the name: Anyaigbo Productions Limited. It is a movie geared towards reviving the Igbo language. We agreed that no cheques should be issued in either party's name. That was why we registered the company.
But when she started receiving cheques in her name, I said to her, 'Madam this is not what we agreed on'. Challenging her, she got me arrested. I have not disclosed this before to anybody. I was in my house on that fateful day, when a letter from the Lagos State Commissioner of Police office was delivered to me, alleging that I was threatening her life. I reported at the police station, and narrated my side of the story. That's how the project of $100 million went underground.
I'm sure, Onyeka is still running the project, but I'm waiting till she's done with it, then, I can take up the issue with her.
Omenuko is a common story among the Igbo nation. We met with the descendant of Omenuko who endorsed the project officially and made some facts available to us. Governor Ohakim Ikedi released the huge sum of N10million for the project to be carried out, which was the first challenge I had with her. Onyeka got the cheque in her name, and how she spent the money is what I cannot explain.
That was when I started having issues with her and it was at the time that I embarked on the "Child Soldier" project". I'm still striving to raise the sum of $2 million to complete the project.
Apart from from the Omenuko project, you were involved in another project with Tony Okoroji in respect of the Nigerian Music Award held in Imo State…
Yes, Mr. Okoroji disappointed me in spite of working with all my heart to ensure that the NMA's impact was felt in Imo State. Let me place on record that I got only N50,000 from the project. The technical crew that came with me were not paid.
It was disheartening when I learnt of how much Imo State government made available for Mr. Tony Okoroji to organise the awards in the state. After all I did, what I got from Okoroji was "Dickson, I'm proud of you".
Did you discuss fees with him?
I told him, I was going to work after which he would pay me . But he only paid me N50,000. If N50,000, was what he wanted to pay me as my fee, well that's my little contribution to my state. But by hosting NMA in Imo, I thought that entertainment had come home, and it would continue.
That was what endeared me to the state government coupled with the appointment of Okey Bakassi as the Special Adviser to Governor Ohakim Ikedi on Entertainment.
For me, the present administration in Imo have not represented the interest of the Imo people. It has been "me-me" kind of a thing.
With the kind of support the administration got from the entertainment circle, Ohakim did not deem it fit to support the political ambition of Okey Bakassi or that of Kanayo O. Kanayo, who wanted to go to the House of Representative. Indeed, Ohakim failed the entertainment industry. Particularly, myself, I feel used and dumped.
Now that you are involved with the campaign team of the presidency, what happens to Dickson Iroegbu as a Nollywood producer?
I think we have built Nollywood and its become a phenomenon , but we now need to access the people that will make Nollywood become a viable industry. That's why I'm involved in the Mr. President's campaign.
I'm representing the entertainment industry. I'm not going there to warm seats nor am I going there to look for what will enter my pocket. I'm there conscious of the fact that this is an industry that will one day become an alternative to oil in this country. And the only way this can be, is when the core practitioners begin to get involved in the affairs of governance.
Since your romance with Mr. President's campaign started, can you count some of your gains and losses?
I have lost my family. I was in Abuja, while working for Mr. President when I got a call that my wife has disappeared with my three children.
The irony of it is that this is a woman that comes from the Niger Delta. I thought that my involvement in the campaign would have excited her the more since I'm supporting one of her kinsmen to become the president of this country. She never saw it in that light. She left with my kids. I came home cried and cried, and concluded that my wife cannot take my good luck away from Nigeria. I have made the sacrifice and if this is what I have to do so that my children's future will be secured in this country, so be it.
Have you issues with her in the past because of your involvement with the presidency's campaign?
Yes, I've had issues with her because monies that were meant for the upkeep of the family for instance, have been used to sponsor our activities for the presidency. But I think I actually stayed away for too long. I was in Abuja for about a month. That was when we were trying to perfect the plans for the emergence of Dr.Goodluck Jonathan as the PDP flag bearer. It required plenty of brain work to secure the victory.
Sincerely, the challenges within my family started since my interested in the national life became visible. My interest had started focusing more on how to build a better nation. I think some of the dreams I had were so big for her to cope with.
Sometimes when I discussed with her then, I'd notice her reactions to national issues weren't exactly positive.
Another reason she left was probably because I didn't support what her Director General, Emeka Mba, of Censors Board represent. My wife expected that since she works with the National Film and Video Censors Board whatever policy the board brings out, I should be first person to chorus it. Unfortunately, I disagree with some of the policies of the board.
Those were the issues I was having with her until I went to Abuja in respect of the campaign project of Mr. President.
We would talk on phone initially. But most times, when we did she would abuse me because I'm no longer actively involved in my initial occupation with which she knew me. I met her in the line of duty, in Onitsha, where I had gone to censor my second movie titled "Carpenter". She happened to be one of the censors board officials and that's how we met.
Maybe I disappointed her by delving into my so-called dream for a better Nigeria. All the same, for me, there is a better tomorrow after now. We had our personal challenges to the point that our families were involved in resolving our disagreements.
The truth is that when the man is molested, nobody gets to hear about it. I know how I have been molested by my wife; emotionally and psychologically. The major crack in our marriage has been there for a long time. Whether we will come back together is between her and myself. We are adults, and I think we know what is good for us.
Was shaving your dread locks a totally personal decision?
The first time I met the then Honourable Minister of Information, Professor Dora Akunyili, she said 'your dreadlocks is good, but let's shave it to re-brand the country'. It was like a joke but I took it seriously. I returned home and around that time Nollywood politics was unfolding. When some people made an attempt on my life for being vocal against the leadership of the industry, I decided to yield to the advise of the Honourable Minister to shave my hair for Nigeria.
I shaved off the bush perhaps to let Nigeria know that there is nothing wrong with this man; and that what is wrong with Nigeria is the Nigerian spirit now missing in Nigerians. If the spirit of Nigeria can be invoked in us, our beloved country will match forward again. There is nothing wrong with our country and that's why I believe in the transformation of Mr. President.