EDO TO GENERATE 25% OF NATION'S POWER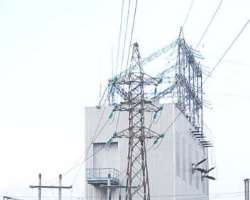 BY VICTOR AHIUMA-YOUNG
Edo State Governor, Comrade Adams Oshiomhole, has said  the state is ready to partner with the private sector on power generation to enable it become the energy capital of the nation with the generation of twenty five percent power by year 2020.
The Governor who disclosed this in Benin City during the Edo State Government Power Sector Round table meeting  at the maintained that  the long-term challenge of fighting and defeating poverty could not be realized without reliable power supply.
Oshiomhole said  in a statement  'Edo State, strategically located with comparative advantages, is ready and willing to make available up to a thousand hectares of land to investors in the power sector.'
Comrade Oshiomhole assured that the state would collaborate with the private sector by providing conducive political environment, adequate security and well trained human capital, the governor, saying, 'We have the will to do what has to be done.
It is time to focus more aggressively on power supply by working with the private sector so that we can become the energy capital of Nigeria. At least two billion dollars of investment can be attracted to this sector'
The Special Adviser to President Goodluck Jonathan on Energy, Professor Barth Nnaji, commended the Edo State government initiative on Power generation saying that, 'Comrade Adams Oshiomhole has recognized that reliable power supply will catalyze the businesses which will create jobs You are not fighting this battle alone because  the federal government is determined to provide reliable power supply across the nation with the investment of Ten billion dollars per year in the power sector.'
According to him, 'the public sector cannot embark on this project all alone,  that is why  it is important for private investors to be involved and a Presidential Action Committee has been set up to amongst others identify problems and seek ways to resolve them.'
While noting that Edo State Government had become the vanguard for the rehabilitation of the power sector, The Special Adviser on Energy assured that the federal government would give investors the necessary guarantees required.
The Head, Economic and Strategy Team of Edo State Government, Dr. Godwin Obaseki disclosed that this was the first  Round Table meeting to discuss how to make Edo State, the Energy Capital in the nation.