I was confirmed dead and kept in mortuary for three days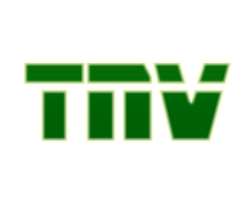 Jerry Amilo came into Nollywood almost at inception. But after some time, he went off the screen. He tells 'NONYE IWUAGWU why he took the rather long break.
You were among those that started Nollywood in Nigeria, then, you disappeared.
I had a terrible accident and I was even confirmed dead. God brought me back to life. After staying in the hospital for two years I wanted to return to acting but people advised me to wait and allow the wounds to heal. It isn't too long that I returned. And since I returned, I've been doing a whole lot of work. So I always make sure that any film that I want to do sensitises the masses and uplifts the image of Nigeria.
You said you stayed in the mortuary for three days. How did it happen?
According to what they told me, after the accident, we were taken to the police station as dead bodies. The next day, we were transferred to the mortuary.
Where did this happen?
I was travelling to the venue of the Reel awards. One of the front tyres of my car pulled off. The car somersaulted over and over.
Were you alone?
I was with my lawyer.
Did he die?
May his soul rest in peace. We all died.
So how did you come back to life?
As God would have it, there was no light in the mortuary for those three days. Sometimes, this skeletal power supply could be helpful. Had it been there was electricity, I doubt if I would be alive. Anyway, I was told the attendant who came to clean the morgue discovered that my body kept jerking every five minutes. When the attendant noticed this for a while, he ran away, thinking I was a spirit. In fact, I learnt the whole hospital went haywire. Everybody ran.
I learnt it was actually some young doctors on national youth service who braced up and said they were ready to see this 'spirit.' When they got there, they discovered that Jerry Amilo was alive, to the glory of God.
How come you have not thought of doing a movie from this story?
I can't do that. Some other persons may do it, but not me. It would remind me of forgotten memories. It would be like making old wounds become fresh again. It is a very touchy thing. I don't even like talking about it. I just give glory to God.
You are doing a project called 'Grab da Mic'?
Yes. It is just an idea aimed at helping many of the talents that are wasting in Africa. It is not only for the youth alone, older people can be involved as well. Anybody can participate regardless of language, once you have the ability to sing.
So it's basically an opportunity to help Nigerian singers/musicians to get to the limelight. We have decided to move around Nigeria to package talents from every nook and cranny. The 36 states of Nigeria will be divided into five zones. The people from the South-South will gather in Asaba and people from the South-East will gather in Enugu. Those from the North will gather in Abuja or Jos, while people from the West will gather in Lagos. Then we will choose the best from each zone.
What format would the project take?
At the end of the day, it's going to be a TV reality show. We want to gather up to 150,000 people, but the best 25 candidates will be selected. The winner will tour the 36 states of the country and he/she will take home N3 million. The first runner up will go home with N1.5 million while the third place winner will get N1million. Twenty-five people get a recording deal while one thousand people will be on the waiting list of people whose music will be released gradually over a period of time.
As an actor, one would expect you to do a movie reality show instead of music.
Most of the top actors in Nigeria got into the industry through music. Back in those days, there was no money in music. You got peanuts for the good music you did and you couldn't even get a record deal. I had a dream, and I know what I am doing. I can sing and dance, but we all deviated into acting because of the inactivity of the music industry then. But if you watch closely now, most of the actors and actress are moving into music. You would see them in the studio now and then, trying to record. I'm still an actor, a movie producer and a writer and in the music world. I'm a singer and a producer.
I am not doing this project because I am too rich. There is a reason God kept me alive. Grab da Mic is a thing God has already planned to happen. Through this, I am going to touch a lot of lives. When I do that, I will be very satisfied.
How do you intend to combine the project with your acting profession?
I've just finished a movie. It is called Across the Desert.
How come almost all your movies have similar titles?
I did Across the Niger, there is Across the Bridge and then, Across the Border.
I have this urge to expose the kind of life Nigerians are living over there to ignorant youths who would want to embark on such journey. What are they going to Europe to do? To wash plates? So many Nigerians are in Ghana because they sold their fathers' lands, stole money and did a lot of things to raise money to go to Europe. Unfortunately, they were deported, and because of shame, they chose to be in Ghana. They cannot come back home. Many Nigerians die daily on the high sea because they want to travel abroad.
I want to enlighten both the young and old. They shouldn't think that their future is abroad. White people are coming to Nigeria to invest. That should tell you that there is money in this country.
Back to movies, why do you like playingtough roles in movies?
It is not as if I like acting the tough part. It is just that some script writers directors and cast directors seem to believe that if they have any tough role, it should go to Jerry Amilo. I see it as business. I am a man of the people. I came into the industry as a producer/director. I did the first major action movie in the country and that was Bruno and The Law. I played the role of Bruno who was also called Anini. That was in 1993. Living in Bondage was a drama. Ever since I played that role, if I try plaing another role, my fans would call me and beg me to go back to my tough roles. Ever since I had an accident, I made up my mind that if I would do any movie, it must have something to teach the youth and the masses. A lot of things are happening outside this country and we are here pretending that we don't know what our boys who travel abroad go there to do.
In real life, are you different from the roles you play in the movies?
I am the total opposite of the roles I play in movies. I wash plates. I do all I am supposed to do. People love me and I have a very wonderful relationship with my colleagues. I am not a showman. We have to tell the youths back home the exact lives of Nigerians abroad. It is very dirty over there. I do a lot of travelling and meet a lot of people. I know what they do.
Are you condemning everybody?
No. Some of them are doing legal works. But most of them are bad.
It is just like you, a journalist who is doing a great job in Nigeria, waking up one morning and saying you are relocating abroad because you think the life there is better. But when you get there, you would not do journalism. You would be lured into a lot of rubbish. The certificate you have, the indigenes of that place have it too. And you know the white peoples' mentality; they would love to employ their people first.
Why did you go into acting?
I have always loved to be an actor. As a child with a Catholic background, when we were growing up, there was a programme we attended in church, it is called block rosary. I was always participating in plays during that programme. Apart from that, I have a passion for acting.
But you studied Mechanical Engineering…
Oh yes. But I am not even practicing it. I was forced to go and read it. Acting is what I enjoy doing. It happens to many people. Thank God, today, when you talk about action movies in Nigeria, my name would be mentioned.
You were once a musician…
Oh, yes. I did my first demo in 1979. I was very young then. I was Christy Essien's entertainment manager for almost five years. We were doing music then, but it was not financially rewarding. How would you go to the studio and suffer to do music, but when you go to a record company for a deal, they would toss you around for two years. If you are eventually signed on, they would tell you to go and bring money for them to print the cassette.
So you were frustrated out of the music industry.
Oh, yes. We were so frustrated to the point that even if your music was released, you would never get any royalty. And how much is the royalty? They would tell you it was one naira. If you then went to the company to find out how many copies they had sold, they would shout at you. That was because Nigerians were not buying the records. The DJs would take the best track out of the whole thing you have composed and dub them.
I was frustrated out of music. Things were tough then. You would trek to the record company because there was no money to even ride on a molue. After that, you would still wait for like eight months before your music would be released, and then you would not get any royalty thereafter. It was just too much. All this frustrated me out of the music industry. I decided to go into business and further my education. As God would have it, the movie industry came around and I joined.
You have directed a lot of movies.
I cannot even mention them. I directed Back Stab, Pay Back, Grave Yard and many others.
Your name sounds foreign.
I don't know what you mean. I am from Enugu-Ukwu in Anambra State.
How was growing up?
It was very tough. It is a story I wouldn't want to tell. I sponsored myself through school. It wasn't as if my family was not there for me. But I don't know how to beg. I was the last born in my family and because of that, I was just doing my thing. I didn't feel like begging anybody for anything. Before they knew what was happening, I dashed out. I was in Jamaica, London and other places. I would leave school and go on tour with Christy Essien. My people would be shouting, but I would still come back to school and do my exams and pass well. Growing up was just tough. Take it like that. I wouldn't want to go into details. But today, I give God all the glory.
You are also known as 'Nigger Please'.
The nickname came from me. Back then, whenever you approached me for something, I would just say, Nigger Please. Before I knew it, everybody started calling me Nigger Please.
Are you married?
I will be married soon. I have a fiancée.
But you were married?
I used to be married. But it didn't work. In this world, everybody wants to stay alive. When you marry a woman that wants to kill you, it is better for you to stay alive than to die. I believe God wanted things to happen that way. Right now, I have a fiancée who I believe is God's gift to me.
How sure are you that this one will work?
It is God that gives a good marriage. If you don't have a good wife or husband, then it didn't come from God.
Was it your fault that your marriage didn't work?
If you ask me, I would say it was not my fault. As an artiste, I do a lot of things to make sure my image is not tarnished. It didn't work out because she was too stubborn.
Why do you wear dreadlocks?
When I had the accident, I had 16 cuts on my head. If I wear skin cut, if you see me you will run away. I would look like a thief who was cut and mobbed. The best way to cover it up was to allow it to grow.
One would expect you to move closer to God after you 'resurrected' from the dead…
I have given my life to God. But I don't have to claim I am born again. Come to think of it, if I confess that Jesus is Lord, I think that makes me a born again. People thought I would become a pastor when I came out of the hospital, but I felt the worst thing to do in life was to steal from God. I couldn't just become a pastor because people felt it was what I should do. It has to be ordained by God. If he calls me today to go and preach on the pulpit, I will do it.
God wants us to be nice to humanity, to be straightforward and be nice to people.
That means you are not going to practice engineering again…
For now, the more I delve into show biz, the dustier my engineering certificate becomes.
I don't see myself cleaning up the certificate now, not in the nearest future.
But all I know is that if I don't eventually become a pastor, I will become a politician.
Are you satisfied with being an actor?
Of course, I am. It is a wonderful thing. It is wonderful to see people acknowledging you and appreciating what you do.
But what of the scandals that come with your profession?
If you have a skeleton in your cupboard, you are on your own. If you live a plain life, then you are free. I'm not one of those artistes who hide things. I don't have anything to hide. I live a plain life, so I am not scared. I don't have any secret. I don't belong to any secret society. I don't allow stardom to go to my head. Sometimes, I even forget I am a so-called star. I am not different from who I have always been. God said we should humble ourselves so that He may lift us up. I don't have time for shakara. Everybody is equal before God.
What do you hope to achieve in the future?
I want to help thousands and thousands of Africans to reach their goals.
Do you have any regret?
Any man who says he does not have any regret is like a child who is still growing. I have some regrets. But today, Christ has died and old things have passed away.
Do you regret your first marriage?
I don't regret it in the sense that God must have His way. Things must happen. It is not a regret. I did the right thing. I gave it my best. When you point accusing fingers at somebody, watch it. No matter the weapon fashioned against me, as long as there is God, nothing can happen to me. I have no regrets again.