JONATHAN ORDERS FEMALE ENLISTMENT IN ARMED FORCES - KAYODE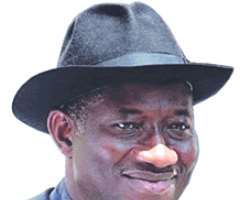 President Goodluck Jonathan has directed the immediate enlistment and training of female regular combatant commissioned officers in the Nigerian Armed Forces. Minister of Defence, Prince Adetokunbo Kayode, made the disclosure while briefing newsmen in Abuja.
He said: 'the training of female cadets as directed by the president, along with their male counterparts, will be at the Nigerian Defence Academy (NDA), Kaduna, where they will pass out with a degree in a chosen academic field.'
'As you already know, we have various types of commissions in the armed forces but it was only the regular combatant commission that could give an officer the opportunity to aspire to head any of the services or rise to become the Chief of Defence Staff.'
'The directive is also aimed at providing women career opportunities that would allow them compete with their male counterpart for the highest offices in the military. The female regular combatant officers will, therefore, have the opportunity, as their male counterparts, to command major units of the army, fly fighter jets of the air force and to be seamen officers, who could command a combat sea- going vessel of the Nigeria Navy.'
The minister further disclosed that application forms could be filled online and would be available to females from yesterday.
Kayode encouraged qualified female candidates, between 18 to 21 years of age, to apply, adding that it was voluntary.
He said further details on the requirements and sale of the application forms would be made known to the public by the NDA in various newspapers from today.