APRIL POLLS: IT'LL REFLECT WISHES OF NIGERIANS - AMERICAN ENVOY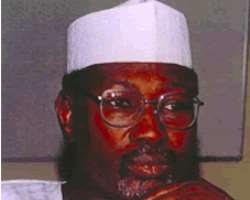 The United States of America (USA) has said having assessed Nigeria's preparations towards the April 2011 general elections, it is optimistic that the April polls will reflect the yearnings and wishes of all Nigerians.
This was even as it said it was watching with keen interest and high expectation that Nigeria would get it right this time around.
American Ambassador to Nigeria, Mr. Terence McCulley, who expressed the optimism when he paid a visit to the President of the Senate, Senator David Mark, said the enthusiasm of the citizens towards the success of the polls was so far encouraging.
McCulley said: 'With what I have seen so far on the part of the politicians, the civil societies, the government and the Independent National Electoral Commission (INEC), I am optimistic that the outcome of the elections will reflect the wishes of all Nigerians.'
McCulley, however, counselled that the process leading to the elections should be free, credible and devoid of any hindrance. He urged the government and all relevant authorities to strengthen security networks to ensure that no Nigerian was denied his or her franchise right.
As friends of Nigeria, the ambassador promised that American government would assist the country in the conduct of a free and credible polls, adding that 'the United States shall cooperate and assist in this process.' In his remarks, president of the Senate said the government, especially the National Assembly had done all that was needed to ensure a hitch-free process towards the election.
Senator Mark noted that the enlightenment ahead of the polls was wide spread, saying; 'the ordinary man in the country now understand the slogan,  'One man, one vote' and that 'votes must count this time around'.'
The Senate president also told the American ambassador that Nigeria was on track towards achieving a successful election.
'We are determined to achieve a free, fair and credible election that would meet the expectations of all stakeholders and the international communit,' Mark said.