HOW INVESTORS IN PHCN FIRMS WILL EMERGE, BY BPE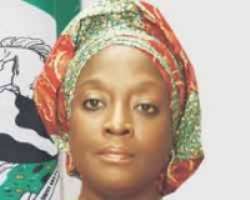 BIDDERS for the unbundled 11 distribution companies of the Power Holding Company of Nigeria (PHCN) must submit a proposal showing their Aggregate Technical, Commercial and Collection (ATC &C) loss reduction programme for the first five years, the Bureau of Public Enterprises (BPE) has said.
The condition was fixed as part of efforts to ensure that core investors that will take up the management of the distribution companies are not just brief case carriers, but those with the technical expertise to turn them around for efficient service delivery.
The Director General of BPE, Bolanle Onagoruwa, who unveiled the plan at the final leg of the Nigerian Electric Power Investors' Forum, which held yesterday at Protea Hotel, Sandton City, Johannesburg, South Africa added that the requirement will be expected to be fulfilled by the investors at the Request for Proposal (RFP) stage of the privatisation exercise of the successor companies where the Federal Government is divesting 51 per cent equity holding.
The revelation, which is contained in a statement by the BPE spokesman, Mr. Chukwuma Nwoko, also said Onagoruwa explained that the ATC & C loss reduction proposal will be based on the final Multi Year Tariff Order (MYTO) issued by the Nigerian Electricity Regulatory Commission (NERC), adding that the efficiency
levels assumed by NERC will be the minimum benchmark.
According to the statement, 'the value to be placed on each distribution company will be determined in line with the MYTO issued by NERC and bidders will know in advance how much they are expected to pay for acquiring 51 per cent equity of each company.
'The bidder who passes the technical evaluation and offers the highest discounted value of ATC & C will be designated the preferred bidder. The winning ATC & C proposal will be incorporated into the MYTO document and issued by NERC. The winning ATC & C proposal will be binding on the investor. Bidders will also be required to submit a security deposit,' Onagoruwa further said.
She explained that the selection of the Distribution Companies Investor/Operator will evolve through three key stages. They are the Expression of Interest (EOI) stage; the Technical and Commercial Bids stage; and two-step Bid evaluation process (i) technical and (ii) commercial.
According to her, the objectives of the privatisation of the distribution companies include: improving efficiency by increasing collections, reducing technical and non-technical losses and reducing costs; increasing access to electricity; improving infrastructure through private sector investment; ensuring fair tariffs to all end-users; increasing commercial viability of the power sector; and, improving customer service.
The Investors' Forum had been held in Lagos (January 19, 2011); Dubai (January 24); London (January 27); and New York (February 1).