JULIUS AGWU DEBUTS WITH FESTIVAL OF LOVE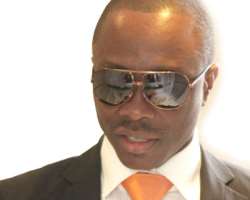 julius Agwu
One of Nigeria's most gifted comedians, Julius D'Genius Agwu will be giving couples resident in the Federal Capital Territory, Abuja an opportunity to celebrate their valentine in a classy romantic gathering.
The show which is its first edition, will take place at the Transcorp Hilton Hotel in Abuja. It will feature great acts like Darey, MI, Waje, Iyanya and veteran Onyeka Onwenu.
Speaking concerning the on-coming show, Julius revealed that the show, Festival of Love will be an avenue for couples to re-unite in love and emphasized the need for Nigerians to abide in peace and unity.
'Love is exactly what we need in Nigeria at the moment to put a final stop to the latest terrorist attacks threatening our existence as a nation. It is also love that can put an end to the religious attacks also threatening our unity as a nation. We came up with Festival of Love as an avenue to preach love as the only element that can save our nation at this point.
We also want the couples to come out and re-ignite their love life. Love is actually going to be celebrated in a festive manner. That is why we called it Festival of Love', Julius said.
As a matter of fact, Julius Agwu is not new to this terrain. His popular comedy show, Crack Ya Ribs has been an exciting evening of music and comedy for fun lovers for the past ten years.
He has held Crack Ya Ribs in different part of the world including London and America.
His third album, D'Genius featuring acts like 2Face Idibia, MI, Jesse Jags and few others is still selling fast. The album was released on December 19, 2010.