Stella and I? Yes, something's cooking between us— Sammie Okposun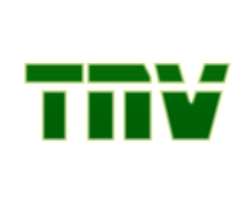 If truth be told, there are very few gospel artistes that have done well as much as Sammie Okposo. He came on the scene with Wellu Wellu in 1999 and, ever since then he has garnered so many awards and accolades. But award is not the only thing this Warri born musician is enjoying.
Women, scandal and rumour dogg his every step like bee is to honey. And just when you think he is out, he shows up with something new. Sammie says he is now wiser and looking for a good woman. In this interview, he told us the relationship between him and star actress, Stella Damasus and why they are always together.
Do you think you stand a good chance of winning the $1 million KORA Award?
I do stand a very good chance of winning. Without trying to blow my trumpet, I think I've worked hard enough, not just in Nigeria but also in Africa. I'm not afraid. In fact, I like it when competition is tough. In that way, nobody is a push over. So, whoever wins will know that he has worked hard for the award. I like the fact that it is tough. Tough situations make tough people tougher. And I believe I stand a good chance of winning the award.
You shot your song 'Many Reasons' on celluloid. What was on your mind?
I believe in progress and advancement. I've shot videos on the VHS, DV, HD and so on, and celluloid which is 35mm film is a new invention that is yet to be beaten. That's the highest film in the world. That's what they use in Hollywood, and I'm like; for KORA to give an artiste a million dollars as a walk-away prize, the technical quality has to be serious, because, it's going to be a combination of your audio, video, performance etc. Then, I said to myself, it's like sowing. When a farmer sows, he knows that a harvest season is coming.
So, I went to shoot that video on 35mm film because I wanted to increase my value, add some equity on myself and demystify the belief that it is not possible. And I thank God that as I was ruminating the thought, my friends, P-Square, came out with "DO ME". "Do Me" is a fantastic video that messed up the whole Nigeria since it came out last year. Those boys practically took over. And as we were trying to recover from it, Dbanj came out with "Buddy Cut". So, right now, I'm the only gospel artiste in West Africa that has shot on 35mm film and I did this to encourage my colleagues. Listen, it can be done. It's not meant for the secular artistes alone. Quality is quality. No matter your style, whether hip-hop, fuji or afro, you can also strive for excellence. So, I just want to re-brand myself and raise the bar of excellence. Anywhere I put that video in the world, either you understand what I'm saying or not, you can't help loving it.
How much did you spend on it?
Well, I spent a total of N2.5million in shooting that single track. A lot of people exaggerate the amount they spend on their music and I think that's really overboard and it discourages others from trying. In fact, as we speak right now, Kingsley Ogoro has a digital 35mm in Nigeria and by the time we master the art, nobody's going to run anywhere anymore.
When are you releasing the VCD?
The VCD is going to be released in August. The first part has three celluloid shot and one HD. I also have a track that featured Six Foot Plus and I have a wedding song on it too. It's a song that spouses can dedicate to each other. Everything will be out at the end of August.
How many copies did your last album sell?
Right now, I'm yet to speak to my marketer concerning that, but No More Drama sold a lot and the demand is still high even on the internet. We always run out of copies.
But people said it didn't sell much compared to your last two albums?
I don't think so, because if you ask me, this album earned me more money than the last ones. It also gave me the KORA opportunity.
I learnt its going to be green carpet at the Troxy?
Yeah, the TROXY is going to be green carpet and Nigezie will be covering it live. It's all about exposing Africa from the platform of Nigeria. Because Nigeria is still the heart of Africa regardless of what anybody thinks.
I used a word for you in one of my write-up "A Legend" and I got a lot of hate messages for that. Do you actually think you are a legend?
I'm not one who really blows my trumpet. But as far as gospel music is concerned, I would call myself a legend and I would even push it outside gospel music because there are not too many secular artistes that have attained what I've attained as an artiste. I can count them within my five fingers. A legend doesn't have to die before you tag him legend. A legend is just someone who is extremely good and famous. And as far as gospel music is concerned, not only in Nigeria but also in Africa, I'm still the current Best Male Gospel Artist until the next KORA Awards. And I've been nominated again for the pursuit of $1 million. I am a legend. In fact, very soon I don't know what they're going to call me when I get the Grammy because I'm definitely going to get it. Those that win it don't have two heads.
So, you want to get the Grammy?
I will certainly get it. The people that get it do not have two heads. They are all creative and gifted people who have passion for their career and followed it through. I'm in the process and by the time I become the Best African Male Artist 2008…mm (laughs)
Let me ask this. What do you think is wrong with Nigerian gospel music?
I think a lot of them are losing steam. They are losing steam because they've not seen the need to diversify. A lot of gospel artistes who started before us were just concerned about singing in the church or during one church revival or convention, and that is it. But the real meaning of gospel is good news. You are meant to take gospel music outside the church. The people in the church hear it every Sunday and Wednesday. It's of course good to have it in church, but it is meant to be taken to places where it is not being heard before, places where they've not heard the good news of God.
A lot of my predecessors did not understand packaging, publicity and branding. Whether you are singing gospel music or not, you're still an artiste. You need to be exposed and relevant in your industry because we are all under the same music; rap, fuji or hip-hop, and gospel is part of the industry. You must have that at the back of your mind and stop depending on
the church only. How many church programmes do you want to do? You're like going through the same circle.
And I learnt churches don't even want to pay?
In fact, I don't even want to go there. When a lot of them talk to your management and they are being asked to pay an amount, they are like that is too much. And I thank God that He has broken me out of that circle of depending on church events to live. In fact, 85% of my events are not from the church.
So, where do you make a living from?
It's the same music. Globacom comes and endorse you, it's not for free. They pay me a lot of money to endorse me as an artist. They do their events outside the country and they pay me to perform there. My state governments, from Delta to Cross Rivers state are having a function, hosting people from outside the country, and they call me as the son of the state to come and perform, and they pay me good money still singing the same gospel music. That's why it pains me when we limit ourselves. 85% of my shows are outside the church and I get good pay for this same gospel music. I also get paid as a producer.
It seems everywhere you go, you always take Stella Damasus with you?
Well, not everywhere. You know, in this industry there's what you call synergy. Even people who do collabo, you need to have a flow and bond with the person you want to collaborate with. Aside the rumour about me and Stella, Stella is someone that is very bright. Stella can sing, she can compere, she can do MC job, and she can talk. And when I was thinking about the MC for this event, I said ok, Stella would be good in the middle of RMD and Segun Arinze. Some people would come to the show not only because they want to see me, but because they want to see Stella, RMD or Segun. It's not just because Stella is my friend. If she was just my friend and she has nothing to offer, she would not be on my show and people who know me know that. You can even be my family member, but if you cannot deliver, forget it. I would still love you as my brother, but when it's time for work, I would get the people who know how best to do it. Stella is not just my friend, if I want her to do a song on my show, all she has to do is rehearse with my band and she would perform fantastically well.
Don't you think the relationship can metamorphose into something else?
Not at all, trust me now. Stella has a lot to offer, she won't like me to tell you this, she's working on her talk show, hit single and some other things at the moment. And by the time she's done, she's going to blow. We only have good synergy.
You were born in the church and yet you are the most controversial gospel artist.
(Laughs) I'm not the most controversial and, for me, I don't pretend. God knows who I am and I don't hide my issues. I'm glad for all the things I've gone through because I learnt lessons. I'm thankful to God for whatever I've been through, whether controversial or not. There are so many mistakes I cannot make again because I've made them already.
Maybe marriage will help you curb some of those things?
My guys, if you think marriage will get women out of your neck, you are totally deceived. It's a mindset, it's called discipline. Either you are married or not, if you are not disciplined you can't curb anything.
Who is the lucky woman in your life?
The lucky woman is my music right now; her name is music (laughs)
You may be leading yourself into temptation.
I'm not leading myself into temptation; I just don't want to rush into anything. Don't you think I've got my fingers burnt enough? I need to chill. My eyes are open, I'm not searching, I'm just looking