IFY ENELI & MICHAEL NERI KIDNAPPED??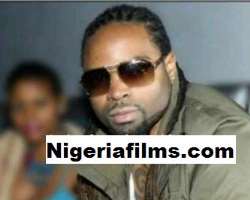 Pls Help Find Ify Eneli (pictured above) and Mike Eneri....
The Duo was Kidnapped Friday Nite while leaving LIKWID nite club , Victoria Island Lagos...at 1am on Friday nite....They were driving in a Black Mercedes Benz with plate Number...#JN 80 EKY.
I got the BB message today (29 Jan) which read " Michael Neri and Ify Eneli kidnapped while leaving Likwid nightclub in [email protected] yesterday.They were driving a black mercedes benz c-230 Plate JN 80 EKY. Please broadcast and report to police if there is any news".
My first reaction was shock and then hope followed...maybe its a hoax, maybe not!
Unfortunately at this time I cannot tell you whether or not it is true but everyone in Lagos has got the broadcast and nothing has yet been sent to say it isn't true. [email protected] 99.9FM kinda mentioned about the BB broadcast but declined to talk about it in detail on air as she is also not sure if it's true. His close friends are putting up his picture on their profiles saying it is true but like I said I just don't know. Evidently Michael Neri still has a huge fan base in Nigeria, I can't imagine what his parents and family are going through if it is but we are all praying that if it is indeed true that he would be found safe and sound.
The Seriously Doughnuts team certainly hope it's not true but we will keep you posted with any new information…in the meantime please continue to pray for Michael Neri and Ify Eneli…
The Kidnappers are asking for a #20 Million Naira ransome...
Pls inform the Nearest police station if U have any info on their whereabouts