I WANT PEOPLE TO SEE ME AND GET TURNED ON -Adaora Ukoh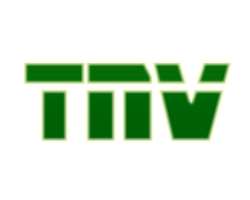 Adaora Ukoh came into Nollywood as a teenager many years ago, but she had to quit the movie industry to face her Law studies. The big-sized actress returned to acting after her studies and is gradually establishing herself. In this interview with ?NONYE IWUAGWU, she talks about the break and why she loves exposing her boobs.
W hy informed your decision to become an actress?
It is what I have always loved doing. I started acting as a child. For me, acting is simply a passion. But I was not encouraged by my parents.
They influenced you to study Law?
Oh yes. They wanted me to read a professional course, as if acting is not a profession. Even when I was in school, my mind was still on acting.
Couldn?t you have made acting a hobby and faced the profession after you graduated?
Law is not the kind of profession you combine with something else. Even when I was in school, I lost so many things in my first year. I wanted to keep on acting while I was in school but I found that both professions needed full attention. I had to choose between my law studies and my acting career. As at then, I had given the movie industry like six years. I started acting when I was in secondary school and did that up to my first year in the university.
You had to stop when you couldn?t cope?
Oh yes. I missed some exams during my first year because I was on location. I had to make up my mind to quit acting and face my studies. Now that I am through, I am back to acting.
So, you have dumped the wig and the gown?
I will wear the wig and the gown, but I don?t think I will go to court to do criminal litigation.
Law is so diversified. You can infuse acting into it. There is a branch of law called entertainment law. I may get into that in future.
How did your parents take it when you graduated and returned to acting?
My father never liked show business until he died. My mum was indifferent. To her, life is about what you want. Right now, my dad, who did not like acting, is not there any more. If my mum had any problem about it, I don?t think I would have considered it, because I am very passionate about what I do.
How did you get into movies in the first place?
A lady used to live in my area then. She featured in Nneka the Pretty Serpent. Being an inquisitive young girl, I walked up to her and told her I wanted to be like her. She took me to my first audition and that was it. I used to sneak out from my JAMB classes to go for auditions and shootings.
If you hadn?t taken the break, do you think you would have been bigger than you are now?
Oh yes. Then, I didn?t even take acting seriously even though I loved it. It was just like a hobby. I didn?t know the industry would get this big. I lost seven years and it was not easy trying to come back. The industry had grown so big by the time I came back. It was just that I had good friends who believed in me and who believed in what I could do. They began to give me jobs again.
So, would you say you have bounced back now?
I think so. It has been a gradual process.
There is always a new thing to every film that comes my way. So far so good. The very big one will come though. It must come with a loud bang. I am good at what I do. It is not as if I am praising myself.
What are the films you have done?
Black Bra is one of them. It was a hit. I have also done Blood of Commotion, Total Control, Four Sisters and many others.
It was ?Black Bra? that brought you into prominence, right?
Oh yes. I played my role very well.
While I was in school, I never really knew much about cultism. But I guess it has to do with my inquisitiveness. I want to learn about everything. Each time I get a role, I always play it in my head. That is one quality of a good actress. Black Bra was a challenge. It was a big role and the first of its kind then. A lot of people, especially those behind the camera, didn?t believe I was going to pull through. But at the end of the day, the whole thing turned out well.
How has it been since you came back?
It is actually not easy. Privacy has been taken away from me. People are expecting too much from me. I am trying hard to bridge the gap.
Are there things you used to do which you no longer do because of stardom?
A whole lot of things. I am a very freeminded person. I could carry a plate and nylon bag and go down the road to buy food.
I could sit down in a buka and eat. But lately, I noticed I couldn?t do such things again. You just have to be cautious. The industry comes with a lot of gossips, and everything you do matters. I apply a lot of caution to what I do.
You don?t seem to have any scandal?
No, none yet. One can never be perfect.
But so far, nothing has really been said about me. But I try not to get any scandal.
I have my own excesses, which may catch up with me tomorrow. For now, I try as much as possible to avoid scandals.
The in-thing now is for actresses to claim that they have their fiancés abroad.
You are obviously in that category.
Yes, I am one of them. I found myself there.
I cannot explain it. Is it that the guys here are not interested in us? There is a way people see this profession. It is so inevitable. So, when one decides that she wants to act, she has to carry all those things along. But the thing you must know is that we are appreciated a lot outside the shores of this country. Regarding your observation, I think there is a Nigerian factor to it. I call that factor ?See Finish?. I think the Nigerian men have seen us all. They are always like, ?Is she not this actress??. So what do we do? The ones abroad appreciate us more, so we go for them.
But we hear that some of you claim you have fiancés abroad when you have none.
What you are saying is true. Wanting to belong is one of the things that comes with this profession.
So, you actually have a guy abroad.
Yes. But, please, he is not London-based.
Don?t ask me where he stays, please.
So he does not mind what you do?
That is what they will always say. The first time they come to you, they would claim they don?t mind what you are doing. But when you get married and they see you with a lot of fans, particularly the male fans, the story changes. That is just the problem. I don?t know what they want. I am the type that wants to flow with the rhythm. But so far, so good. He gives me a lot of encouragement. Love sometimes brings a lot of jealousy. If one had got somebody who is filled with jealousy, I don?t know how he would have coped with a Nigerian actress.
But most men feel that Nigerian actresses are loose?
It is not as if we are loose. It is just that men hit on us and we get a lot of attention.
Is the long distance relationship working for you?
I think that is what I need as an actress. If we are too close and I am not there when he wants to see me, there might be a problem. But when he is there and I am here and he is hearing about my works, he will appreciate me the more.
Won?t you consider quitting acting when you start answering his name?
The way I see him, he might tell me to quit acting. But I would see how I would deal with that when the time comes.
You are one of the big sized actresses; do you feel a disadvantage with your figure?
Initially, it was part of the challenges I had. But it is working well for me now. If somebody calls me for a job, it is because he knows I can do the job. I tried as much as possible to cut down on my size, but the fact that I am a very happy person is enough reason for me to add weight. It is not all about food.
So, what are you doing about it?
All I am doing is to enhance my looks. I sell myself like this to the world and they get to appreciate me.
So your huge frame does not stop you from wearing anything you want to wear.
You should know that nothing stops me from wearing anything I want to wear, absolutely nothing. I don?t know whether we are two in this industry that has such guts. I give a lot of encouragement to big sized women, which is a fact that we cannot avoid. I have done a whole lot of roles with my size.
You also wear clothes that reveal some parts of your body, especially your boobs.
It is showbiz that we are into.
I have always been a fashion person. Because I am big, I always try to dress with an aura of sexiness. I don?t want people to get turned off when they see me. So, I am using that thing that might look like a disadvantage to my advantage. I want a situation where people see me and get turned on.
Tell us about growing up.
I was not born in Lagos, but I would say I was bred in Lagos. I grew up in Palm Groove Estate. I had a disciplinarian father. I was always falling out with my parents even as a child.
I had a mind of my own. I was a little bit stubborn.
My dad used to beat me silly. Outside that, my father made sure we had all we wanted.
How come you are not marrying anyone in your industry?
They asked me out, but I didn?t want to.
So you are saying you have not dated any guy in your industry?
No, I have not.
How did you meet your fiancé?
It was an ?arrangee? thing.
How was it arranged?
He met me through somebody. One thing about this arrangement thing is that the person you are meeting the person through matters a whole lot. The person I met my fiancé through is someone I hold in high esteem. It made the whole thing a lot easy.
Did you fall for him because he was based abroad?
I fell for him because of his looks. He is tall and he looked capable.
Capabale of what?
Don?t bother about that, please.
So how do you manage his ?capability? when he is over there and you are here?
He visits often.
So you wait until he visits?
I have to wait. Even if I don?t wait, do you think I will tell you? But really, I try and wait.
You don?t smoke?
No, I don?t.
But you drink?
Oh yes. I take alcohol.
You drank and got so drunk that you bashed your car the other day...
It is a lie. I wasn?t very drunk. The guy who hit me was more drunk than I was. I was coming from a club and I had taken some liqour. But it wasn?t as if I couldn?t have driven home. I had entered the street and the guy ?cleared? me from behind. He was at a speed he couldn?t control.
Are you satisfied with being an actress alone?
Yes. At least, it pays my bills. If it doesn?t pay my bills, at least it paves the way for my bills to be paid. Outside acting, there are other things that I do. I am into interior decoration.
I got that encouragement from my guy.
What is your dream?
I hope to achieve a whole lot. I want to be a success in my career.