CORPS MEMBERS PROTEST INEC'S NON PAYMENT OF ALLOWANCES IN RIVERS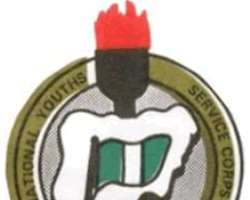 National youth corps members engaged by the Independent National Electoral Commission, INEC in the ongoing voters' registration in Rivers State have threatened to down tools if INEC fails to pay the allowances due them.
The development came up yesterday which was declared a work free day by the Rivers State government to enable workers participate in the registration exercise in the state.
Some of the corps members, who spoke to Daily Sun in Port Harcourt said none of the allowances due them had been paid by the commission.
A corps member, Tonie said despite the unpaid allowances, the corps members had been buying ink and other materials for the exercise.
'Our problem is not only the unpaid allowances, we now buy ink and other materials for the work to move on.
'We now task ourselves to finance INEC in their work. We are tired of this. INEC should do the right thing please.'
Meanwhile, registration of voters in Rivers State recorded a remarkable improvement on Wednesday, as workers and other eligible persons took advantage of the work free day to register. Most of the registration centres visited by Daily Sun recorded an impressive turnout of eligible voters. However, there were calls for the provision of more DDC machines for the state and extension of time for registration of voters to enable more people participate.
Wife of the Rivers State Governor, Dame Judith Amaechi made the call at the Okirika Women Assembly.
Mrs Amaechi urged the women not only to ensure they register but encourage all eligible persons around them to register for effective participation in the on coming polls.
'Now that you women of Okirika have all registered, I want you to go back and check if there is anyone who is eighteen years and above who has not registered, please encourage him or her to register in order to participate in the elections