Kinsley – KC Presh and Ebube Nwagbo back as Friends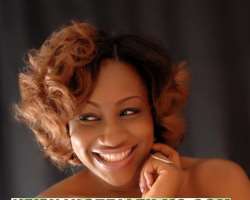 Kingsley of KC Presh was once in a relationship with actress Ebube Nwagbo and they went absolute show offs – as they (particularly her) told every one who cared to listen about their (now lost) love for each other.
It seemed Kingsley had dumped Ebube in August 2009 and tied the knot with an undergraduate, Cynthia Oduah in April, last year. She reportedly was ashame of her ex boyfriend marital status and she stayed off the social scene.
For a while, they were never seen together but we are informed that they are back to been friends and that was just around when Kingsley lost his dad. Ebube attended Kingsley late father's burial ceremony far away in Anambra.
Ebube says she is in a new relationship and her new boyfriend is said to have bought her the new Hummer jeep she drives around town