Why ANSU VC was sacked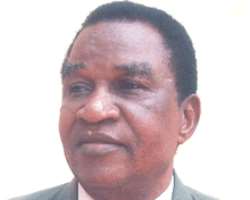 Anene
 
When fortnight ago Governor Peter Obi of Anambra State sacked the Acting Vice Chancellor of Anambra State University (ANSU), Prof. Chukwunenye Anene, no reason was given for his removal other than that it was done so that 'the new Governing Board may perform optimally.'
But Daily Sun's investigations have revealed that Prof. Anene was relieved of his duties because of his alleged romance with the striking workers of the university. Announcing the removal of the acting VC, Obi had said among other things that, 'In order to ensure that the new Governing Council effectively carries out its functions, there is need to change the leadership of the University. I have therefore appointed a new Ag. Vice Chancellor in the person of Prof. Fidelis Okafor with the charge to work together with the University Council to see that normal academic and other necessary activities are resumed in the institution immediately.'
Explaining further the reason behind Prof. Anene's removal, the Commissioner for Education, Dr. Kay Onyechi told Daily Sun that the former Acting Vice Chancellor had a six-month acting tenure and has completed the tenure which she said was however at the liberty of the Governor to renew or terminate.
 
But sources close to the university and government said that Anene was seen by government as sympathizing with the striking workers, hence was unable to carry out stringent measures as would suit the government.
One of the sources, who pleaded anonymity, said the Pro-Chancellor and Chairman of the Governing Board, Prof. Elochukwu Amuchiazi was not pleased with Prof. Anene because of his alleged independent nature.
The source said, 'Until now, we have not heard exactly he sins of Anene but we gathered that he is said to be in the habit of flouting the Council's directives by romancing with ASUU.
'I think the last straw that broke the camel's back was that they wanted him to pay the people that signed the attendance register, about 27 academic staff, but he minuted to the Bursar to pay them and went away.
'They expected him to be there and ensure that the payment was made but the bursary was on strike and nobody was on ground to prepare the vouchers and make the payment. The Pro-Chancellor, Amuchiazi also does not like him. He feels the man is too independent but I bet you, he will find the new man more independent.'
Commenting on the sack, the Student Union Government (SUG) President, Comrade Paul Okafor, saw no sense in sacking the Acting Vice Chancellor as according to him, he was not the problem of the school. He therefore described him as a victim of circumstance.
He said, 'From my opinion and the way I am seeing it, he was sacked because of this strike. From the way I have heard from the government and also from the management, his inability to use his position to solve the problem which I know is not his fault, he alone cannot call ASUU back, he cannot do it because he is not the one that will pay them, he is just like a Chief Executive.
'The government is the sole proprietor of the university. They are the people that are supposed to fund the university, it's when the fund is released that it is his duty to disburse it and make sure that the money is channeled appropriately.
'I am sorry that he felled the victim of this circumstance. I am very sorry for that. Sacking him, I know is not going to solve the problem. Since he has been sacked, has the school reopened? Look at Ebonyi; they have resumed. Imo has resumed. Abia has resumed. LASU that just started its own strike has resumed and they worked collectively to achieve that.
'But here, one person is trying to pilot everything. The Vice Chancellor, as I am talking to you, is not the problem we have in the university. So, sacking him is not the solution to the problem.'