Fear grips Kano students as NECO withholds results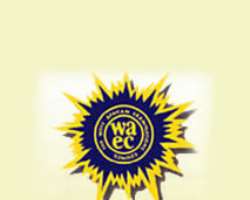 A pall of anxiety has gripped about 50,000 graduates of Kano State secondary schools, who were sponsored for the National Certificate Examination Council (NECO) examination by the state government.
This follows failure of the examination body to release their results months after the conduct of the examination.
The Director-General, Kano State Secondary Schools Management Board, Mallam Mohammed Idris, who confirmed non release of the result, further disclosed that his board had made several unsuccessful attempts to resolve the matter.
Speaking with the media in Kano, the Director-General explained that they had not been given the exact reason behind the action, adding, however, that representatives of the examination body in the state, had travelled to Minna, Niger State, to address the matter.
He disclosed that until November, 2010, they were indebted to the body to the tune N31 million, which was as a result of the increment in its examination fees, stressing that they had earlier paid the sum of N202 million for the examination fees of the affected students only to be informed of the new rates. He stated that, 'It, therefore, took us up to November, 2010, because of financial considerations. We got the money in piecemeal and it affected the way we paid.'
The Director-General also regretted that Kano State recorded a total of 24 per cent success in the current results released by the West Africa Examination Council (WAEC), adding that the poor performance was not peculiar to the state as the national performance stood at 25 per cent.
He said that nationwide the result is poor and Kano is no exception even as he lamented the scarcity of qualified teachers in key subject areas, pointing out that the state is dire need of about 1600 additional secondary schools teachers, 800 of which are in the areas of English and Mathematics.
He said, however, that certain measures had been taken to rectify and improve the situation, such as upgrading requirements for the qualifying examination, intensifying the role of supervision in the state by inviting retired educationists to participate in the inspection of schools, the provision of additional teaching materials as well as introduction of new incentives to teachers of secondary schools.
He reminded the students that they were prohibited from making media statements of any nature, stressing that students of secondary school level were not allowed to speak to the press.
He added that if their principals and teachers were not allowed to enjoy such privilege without clearance from appropriate authorities, mainly because they were civil servants, then such a privilege could not be extended to the students who were minors.
He added that any student caught speaking to the media would be sanctioned, saying that parents of such a student would be invited to sign an undertaking in the case of a first offender while a second offender would be expelled from the school.