The economy will recover faster than people think-Olu Odugbemi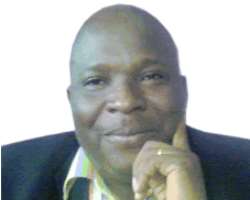 Olu Odugbemi
Olu Odugbemi, consultant, ex-banker, agronomist, economist, accountant, fellow of Institute of Taxation, holds first class honours from the University of Ibadan and M.Sc from Imperial College, University of London. He has two decades of combined consulting and banking experience. He is currently the CEO of Strategy & Leadership Development Consulting Limited.
In this interview, Odugbemi sees a reinvigorated Nigerian economy this year if the right indices are in place. He also believes that the stock market will recover faster. He, however, advises the economic managers to work harder while warning the CBN Governor to be wary of awards as according to him 'Those celebrated with those awards few years ago including that of The Bankers magazines are now villains.' Like most Nigerians, he is worried about the country's rising debt profile and calls for caution. Overall he thinks Nigerian economy has a great future. Excerpts:
The economy in 2010
It was okay overall. The oil & gas sector did very well as oil prices recovered and recorded price highs by year end. We had good weather, hence the agricultural sector showed its resilience as the ultimate stabilizer of the economy. Consumer Price Index was fairly stable as well as exchange rate. So apart from the financial sector, especially banks where there were a couple of downsizing and credit constriction, the economy was not as bad as people think and that position will be validated when CBN comes out with its official report later in the year. In summary, while the formal sector relying on the banking industry seemed not to have done too well, the traditional economy (agriculture) performed quite well.
Expectations in 2011
Complete resolution of banking issues, claw back of some historical losses in the capital market and wealth creation in every area of the economy. I expect the banking sector to take the recovery lead and hopefully see All Share Index around 11,000 by year end. Overall, a better year for the economy, and a better year for politics. We should expect to see Nigeria as a united nation taking its rightful place on the continent, peaceful election and good performance in all sectors.
Financial system
Definitely, it was better than it was in August 2009, but still very fragile. There is need for capacity building and the industry is perhaps suffering from seeds planted almost two decades ago when competence was sacrificed for connection. Too many people who are at best hustlers or had contacts to mobilize deposits rose beyond their managerial and intellectual capacity because they could raise deposits. I want to believe some lessons have been learnt but history always repeat itself so regulators must constantly keep on their toes and stay one step ahead of the operators. You can almost ascribe the bulk of issues in the past to the regulated being a step ahead of the regulators. Hopefully, things are changing and the financial system can play its role effectively within the larger society.
Credit squeeze
Candidly, rightly or wrongly there was a feeling that lending was criminalized under the current dispensation. The phenomenon is not peculiar to Nigeria though. Whether in the US, UK and other developed financial systems, commercial and consumer loans have been a bit more difficult because of lenders shock at the scale of financial crisis worldwide.
I don't think it's new, if you trust somebody so much and suddenly you feel betrayed, you are likely to wind down. It happens even in marriages but as trust is rebuilt, as the economy recovers, trust will return. There were also several reforms and changes in the financial system. Banks need a predictable environment to lend and would rather adopt a wait and see attitude when unsure. Having said that, I certainly believe it will be a lot easier to secure a loan in 2011 than it was in 2010.
Banking reforms
First, I believe God shapes and organizes everything. There is only one Messiah known to man and that is Jesus Christ but God uses great people as he deems fit each time. We needed what happened when Mallam Lamido Sanusi intervened. It was timely as the financial system was tottering on the brink of collapse. However, he could not have been there except God destined it.
He should beware of phony awards. Those celebrated with those awards few years ago including that of The Bankers magazines are now villains. He should concentrate on his job and be circumspective. It is better to evaluate him when he finishes his term although so far so good. The only Messiah known to man was ultimately crucified. I don't want him dead.
Doing business in 2010
It was tough, but thank God we survived, although it was not new. Time and season is what the Bible says. After a boom, there will be bust. After famine, there will be plenty and vice versa. The question is what did we do in our time of plenty? I did very little business in 2010 but it was a fantastic time for me to prepare for the next opportunity which I think 2011 -2013 will herald. Overall, it was a fulfilling year for me because I learnt to fear and use fear positively. Overall, 2010 was my best year of learning. It reinforced my belief that no matter how financially endowed you are temporarily, God is the ultimate giver of wealth, that it is prudent to live very simple, avoid too much accumulation, give more and value life.
Challenges
No unusual challenges for me. Although generic challenges associated with Yar'Adua/Jonathan transition were pervasive, banks reluctance to lend, low confidence in the economy, pockets of insecurity here and there as well as the state of our infrastructure especially power and general cost of doing business. Personally, however, temporary downturns in the economy don't worry me anymore. I witnessed the crash of 1997 and a couple of examples might strengthen those who want to lose hope.
Nestle was N89 in June 1997 and N22 in 2002, Unipetrol crashed from N84 to N12 just before privatization. It's a cycle that produces opportunities. The economy will turn around faster than people think, quality of life will continue to improve. Myparents had no mobile phones nor the privilege of travelling in the plane like I do).
There will be occasional downtimes like 2009 and 2010 but in general things will continue to get better. Back to the question, I had more accomplishments in 2010 than other years. It was a very progressive year for me. It was a great and positive year. Strength comes from adversity. If 2010 was meant to be an adversity year, I gained strength. It was an eventful and fulfilling year overall. I am upbeat 2011 will be better.
Agenda for government
The first thing is that once election is concluded, there must be one government. I meant the federal, state and local government must set uniform or near uniform agenda each year. For example, take power as the major agenda in the first year and ensure we attain at least 15,000MW generation, transmission and distribution. Devote all resources so that we won't have to think about emergency incremental capacity in the next five years. Second year, take road and other transport infrastructures.
Year threa, can then address education and healthcare. Before you know it, everybody would have felt the benefits of governance. The problem is that we have too many wish lists and end up getting nothing done. No priority. Go back to basic economics. At individual and national levels, wants are insatiable but means are limited thus compelling choices which must be made based on scale of preference. Politicians aspiring to govern in the coming election should campaign and convince us they understand the problems of the economy and tell us which of those issues will be accorded priority in the coming session.
Stockmarket
Boom and bust is a fact of life. If the stockmarket will only go up, then our parents should have bought everything before we were born. One fact to make here is that the economy can't recover without the turnaround of the stock market because you need the tangible money within the purview and control of the Central Bank and the emotional money that the stock market creates. The matter of fact is that the emotional money that drives entrepreneurship. But the market cannot turnaround except the banking issues are resolved without which there would be no lending. Lending creates the multiplier effect in money.
In future, you need a strong regulator using the tool of interest rate to moderate the economy when it is being overheated. We got carried away for too long between 2004 and 2008 such that when the shock came, it was like a supersonic plane reducing speed to 30km per hour suddenly. We were lucky the economy did not crash. Thank God, we also had the external reserve to keep the currency stable otherwise our population would have diminished by half similar in proportion only to the emigration of the 80s.
Back to your question, the market is recovering and that recovery will be faster and better this year especially in the first quarter. Political uncertainties will dampen investors' interest a little bit in the second quarter but once the election is concluded, I expect the politicians will do their horse trading and rally round the winner. It is my opinion that President Jonathan will win fair and square and hopefully we will have an election comparable to June 12 after almost 20 years. We should live up to the global expectation that puts Nigeria as one of the 11 countries – the next major emerging market economies after BRIC.
Rising debt profile
Quite frankly, it is alarming, often unnecessary and we need to go back to the basics. One of the greatest lessons behind China's success was domestic savings and investment. Debtors will serve creditors and one of the values we learnt at the micro household level is to live within our means. There is no reason for borrowing especially at this time. Like him or hate him, you can't dispute Obasanjo's prudence. Oil prices were not this high when he paid all external debts and built a reserve profile in excess of $50 billion.
There is nothing wrong in borrowing as long as the net value of projects benefiting from such capital is positive. But I can't see where the money is going into and an analysis of government spending profile shows the bulk of our revenue is still skewed around recurrent expenditure. It is worrisome and we ought to stop. While I am not bothered by the naira debt that ultimately government can quantitatively ease itself out of such debt, we must freeze all external debts. We are no Greece or Ireland. Nobody will forgive our debt again. We should learn from the past. Ultimately there will be an alternative source of energy apart from crude oil.
A successful entrepreneur
There are two types of entrepreneurs in Nigeria. There are those who rely on government patronage and subsidy. Many of such businesses flourish when the patron is in power but once out of power, they fold up. For such businesses, you only need to be politically correct. For real entrepreneurs, you must build business around what you passionately love like your children where the motive is not the money you make per se but fulfillment and real value to the society. Your product must be in demand… if possible a necessity with fairly inelastic demand so that come rain, come sunshine, people are demanding for them and you need not go too far in identifying such.
The basic needs of man are food, clothing, shelter, knowledge-based industries and communication. Dangote Group, Mike Adenuga Conglomerate, the late Odutola, Ojukwu and numerous successful businessmen in Nigeria and elsewhere understand these basics. Businesses built around children also endure. The reality is that adults make the money, children spend it.
You need strong knowledge of the economy to know when to expand or scale back, knowledge of the market, customer and finance. Many businesses are dying because of poor capital structure. Of course, you also must have good talents and dedicated people around you. Every aspect of the internal organization element such as strategy, system, skill profile, structure, staffing, shared values; leadership style must enjoy a seamless fit.
Why businesses fail
These are myriads and range from business to business. I can only give you generic examples which are inexhaustible. Examples are lack of a good strategy, lack of focus, poor internal control, staffing problems, poor structure, changing consumer preferences, poor financial strategy like too much debt, overtrading, excessive risk taking and speculation, major award against a business in a litigation, adverse regulation, high turnover of key officials, unguarded political ambition, consistent operational losses, slow response to changing operational environment, loss of key man, foreign competition, foreign exchange swings, technology/product obsolescence, changes in labour relations, fraud, loss of market share, changes in ownership/management, sale of major asset, loss of credit support etc.
Advice to young entrepreneurs
Test the waters …if you are working, don't jump the ship suddenly; make sure it's something you can do without a financial reward; keep enough savings to tide you over. First few weeks, months or years could be tough with major outflows and no inflows. If married, one of the spouses should maintain a stable job; money is made from stupid things and start small.
You can't start a conglomerate overnight; keep all overheads low and ensure the business pays; look for businesses with high variable cost and low fixed cost so that if you make mistakes, you can switch easily; pitch with businesses that produce necessities, where demand is inelastic, which means change in price results in no significant change in demand; Pray to God to help you discover your purpose and pray for frustration if your ambition is not aligned to His will.
Ask God to personally be your stumbling block if you are on a wrong path; don't be in bed with wrong bedfellows; Have a good strategy that is a good business plan with market, consumer and financial strategy.