Wema Bank receives N15.2bn from AMCON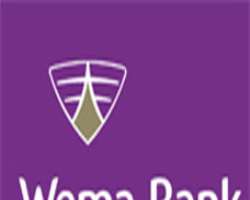 Wema Bank Plc yesterday confirmed that it received N15.2 billion from the sale of its assets to the Asset Management Corporation of Nigeria (AMCON). Speaking to Saturday Sun on telephone, the head, corporate communications, Mr. Tunde Olofintila, disclosed that in line with the management's arrangement and the corporation, the bank received bonds worth N15.4 billion, in exchange for the transaction.
This is coming at a time when the bank opted to operate regional banking and in addition to the N7.5 billion raised from bonds last year through Special Placement Offer (SPO).
He further noted that the amount was received based on the level of non-performing loans in its books.
'It depends on the quantum of their delinquent loans.
The money we get from AMCON is based on the value of delinquent loans that we have. We have recovered about N30 billion of our non-performing loans already, as at December ending. It is a continuous process and I think we are doing well,' he said.
He explained that the bank had operated domestically all along, so it had no worries about addressing subsidiaries outside the country.
'Going regional will not affect our operations in any way, neither will it affect our customers. There is nothing major that can be done with a bank with international licence, national licence that we cannot do, except clearing at the interbank market, which does not affect our customers,' he added.
Olofintila explained that the bank has about 150 branches out of which it will shut 17 branches, saying: 'We have deemed them to be non-profitable, maybe due to their location or other factors. In the areas where we want to operate, our profit margin is high, our deposits are high, and there is federal allocation to those states every month, which helps.
'For our customers, who patronise some of the branches that would be unfortunately affected by our reforms, we have made provision for online banking. They don't need to go to the banking halls. All our customers can reach us online and transact their businesses like nothing has changed, which would actually be easier for them.
'We are aware that not all of our customers may follow us when this is done, but after we have done the cost-benefit analysis, it is the best decision for us, to operate in the region where we make profit.'
At the expiration of the deadline for capital raising last year, the Central Bank stated that Wema Bank Plc was able to raise the sum of N7.5 billion from the Special Placement Offer, approved by the Securities and Exchange Commission (SEC) and was formally authorised during the bank's completion meeting, held on Tuesday, October 28, 2010, while its full recapitalisation would depend on its receipts from AMCON.
 According to the Central Bank's guidelines, commercial banks authorised to conduct business on a regional basis shall 'maintain a minimum paid-up share capital of N10 billion or such other amount as may be prescribed by the CBN from time to time.'