ACN WINS OFFA RERUN LG POLL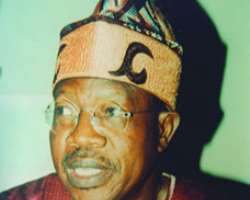 The  Kwara State  Independent Electoral Commission (KWSIEC) has declared the candidate of the Action Congress Party of Nigeria (ACN), Saheed Popoola, as winner of the chairmanship election rerun held yesterday in Offa Local Government Area of the state.
The Chairman of KWSIEC, Alhaji Bashiru Oni, who declared the results, said ACN  won 11 councillorship seats while PDP won only one. He stated that the ACN cleared the majority of the votes with 8,926 votes while PDP had 3,752.
The party also won rerun local government election held at Kpada, in Patigi Local Government Area, polling 1,334 as against PDP's 1064. While commenting on the outcome of the poll, Popoola, who was full of prasies, thanked God and the people of Offa for supporting him during the rerun and the October 30, 2010 council poll which was cancelled as a result of violence.
He promised to improve the welfare of the people through infrastructural facilities, stressing that the result had shown that KWSIEC 'is truly independent.'
Meanwhile, the ACN has called on the Kwara State Government to immediately swear in the winners of the rerun election in the Offa Local Government Council of the state, where the ACN won 11 out of 12 wards in addition to the chairmanship.
In a statement issued in Lagos on yesterday by its National Publicity Secretary, Alhaji Lai Mohammed, the party said the victory, in an election conducted by the PDP-controlled Kwara government, showed that the ACN was gaining widespread acceptance in the state and beyond.
'It is worth mentioning that this election took place after some people, who had arrogated the title of grassroots leaders to themselves, left our party for another party.
It shows that sovereignty resides with the people, no matter what delusion of grandeur may be afflicting some self-acclaimed leaders. 'Therefore, we congratulate the good people of Offa Local Government Council for their courage in standing up to be counted and also in ensuring that their votes count.
'We are particularly gratified that the victory in the local government, as well as that in Patigi, came on the eve of the 2011 general elections because it is a sign of greater things to come for our party in the state and beyond,' ACN said.