PDP AND THE ACN/CPC COALITION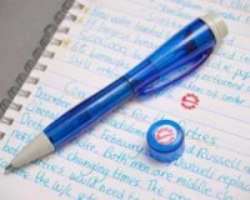 SIR: If there is any Nigerian political party that should be panicking at present concerning the 2011 elections, it is the Peoples Democratic Party (PDP). The party is embroiled in controversies and has suffered many 'victory' reversals, meaning that most of those presently enjoying elective offices at various levels of governance under its platform were fraudulently catapulted with the connivance of INEC officials.
The PDP is definitely going to lose to the  ACN/CPC coalition in Oyo, Ogun, Akwa Ibom, Katsina, Imo, Kaduna, and Plateau states. The situation with these states is very clear that unless rigging is allowed, they have been lost. There are other states which remain too close to call. The media blitz which most PDP governments pretend to be enjoying now is mostly paid for and therefore does not indicate any popularity rating.
The electorate are just holding on till the election time to express their dissatisfaction. Now that there is nothing like zoning again in Nigerian politics, those governors that are seen to be supporting this are those it would work against in the coming election. The people's vote must count. People are therefore encouraged to ensure that they get registered; vote at the appropriate stages and their votes counted there and then before leaving the polling areas. With that, real shock awaits many of the  persons in the executive and legislative arms of government.
Another thing that would work against some governors is that most civil servants are also holding grudges against their governors for the inability to implement the N18,000 minimum wage recently approved. For instance the Akwa Ibom government that is assumed the richest seems to have bought over its local Labour Union to agree that the state pays N13,000 minimum wage whereas a poor State like Adamawa ironically is saying that even the N18,000 is low.