TUFACE FEATURES R. KELLY IN THIRD ALBUM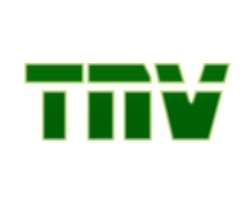 DOING collaboration with R Kelly has been the dream of one of Nigeria's pop star, Tuface Idibia and today, he is happy his dream has come true and there is no stopping him. Having confronted and defeated the sophomore ghost, the act is set to take his music to the next level out as he features R Kelly in his hot new album." I am really excited coning this far," he told Trend'tainment recently.
"When I look back at my career and how it all started, I am deeply humbled. I never believed I would come this far. That is why I would always be grateful to Kenny Ogungbe, D 1 and the crew at Kennis Music and above all God Almighty who made all this possible. We are like one big family at Kennis," he said.
The artiste who has been spending less time in Nigeria, following his victory at the European Music Awards (MTV), two years ago, confirmed rumours that he was featuring R&B King, R Kelly.
"He is one man I have tons of respect for. I dreamed of doing stuff with him but it was in the distant future. When Uncle Kenny called me and raised the idea, I was so excited. Off we went straight to New York and now the rest is history. We have recorded a love track together; R Kelly and I, just doing our thing and I'll tell you, it's a bomb!"
Tuface hit limelight as a member of the Plantashun Boiz along side Blackface and Faze in the mid 1990s. He hooked up with Kennis Music following the break-up of the Plantashun Boiz in 2004. Ever since he has never looked back.