I BELIEVE IN THE NIGERIAN PROJECT — OLU JACOBS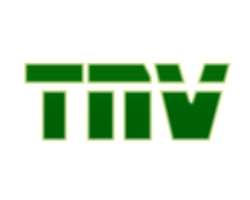 THERE was a wry smile on his face as he listened to the argument about the Champions League game between Manchester United - the premiership team he supports - and Barcelona. "We were boys once but now we have grown, we will take it in Moscow, you will see. Man U is the team any day and also watch out for us because we will also take the premiership." Listening to him talking as politely as he was doing would not make somebody believe that this regal and stoic looking gentleman has interest in such "mundane" pursuits like football but Uncle Olu Jacobs, as he is popularly referred to, is a man who defies description. His journey of artistic discovery started over forty years ago and he is still on that journey.
I was with Olu Jacobs on the set of my movie, My Wicked Uncle in Ngwo Village in Enugu. It was a rainy evening and there was a break in shoot. He was sitting quietly at a corner of the premises, reading a newspaper when I walked up to him. He looked up and his face crinkled into a smile which left one almost believing that the smile was reserved for only one. "I am not working in this rain." He said simply but with a finality that brooked no argument.
I burst into laughter. "I have not come to ask you to get on set I just wanted to talk to you."
"What about?"
"Your life'"
"What do you want to know that has not been written before?"
He was right in a way-volumes had already been written about this icon in the Nigerian motion picture industry but there is still so much that the world needs to know that has not been told yet. So I pulled out my laptop and smiled at him. "Tell…Tell."
He gave out that Third Eye chuckle and started talking.
EARLY YEARS
"Before I left secondary school I'd made up my mind to study the performing arts. I grew up in Kano and I saw Ogunde's troupe the first time they visited Kano. I pestered my father to the point that he agreed to take me to the performance. It was very vivid and it affected me. Everybody member of the audience was happy. People were laughing and it was coming from the soul and it was genuine. I decided that I was also going to make people happy. My father objected to the idea but my mother supported me. I lost him when I left for England and unfortunately, he never saw me on stage professionally. My early years were busy. We were eight and we had cousins and house helps. It was a very boisterous household and our father had control of things. He was working with SCOA as the regional manager in Kano. I like to contribute to people's lives. We were encouraged by our parents to be involved in people's lives. I grew up a devote Catholic. I was an altar boy before my voice broke. I used to polish all the brass in church. It was something I found very fulfilling. Our father was strict, very in control of things initially but later he made up for his strictness with humor. He was a master dancer and enjoyed the accolades that people heaped on him for his proficiency. He taught us to be upright and to help people. I was a member of The Boys Scouts. None of my other siblings went into acting however. But they gave me the support when I was starting and saw every play that I did.
SCHOOL YEARS
After I left Secondary I went to the Royal Academy of Dramatic Arts London(RADA) which was and still is the Premiere school for the performing arts in the UK. School was fun but after l left school things became rather difficult. I was caught in Catch 22 situation. I couldn't get a job unless I had an agent and no agent would accept me unless I belonged to the union and I couldn't become a member of the union unless I had a job and of course if you were not a member of the union you could not work. It was a no-win situation until a friend told me about an audition at the BBC Studios, so I went. I think I was the first person to arrive that morning . I got there and met the assistant director who was still putting things in place. He gave me a piece of paper to write my name and my agents number. I used my friends agent, a lady. Immediately I left the audition I called her up. I told her I'd just got a job with the BBC and that officially she was my agent. She burst into laughter but accepted to play along with me. They rang her up and held negotiations with her and that was how I broke in. unfortunately I can't remember the title of the production
ENGLAND YEARS
There were a bit hectic times because there was an unwritten law on racial discrimination. Several times I was confronted with racism openly. The film the British Council shows in this regions about life in England is absolutely misleading. I can tell you that there is no place like home. I remember in trying to secure accommodation I went to places were I was categorically told that blacks were not allowed. I went to a house and knocked on the door and a lady said "can't you see? No blacks." I had to sit myself down and decide what to do. I locked my door and removed the phone and reflected. I had to make up my mind that if I was going to function in that society I had to learn and be useful to my people. I squared my shoulders and decided to bear the discrimination. I registered with a sports club, a horse riding club. I already had access to horses having grown up in Kano. I had a positive attitude concerning all that was happening around me which was how I grew. As I also grew in the industry I attended less auditions and started getting more appointments. I got to the point where I was headlining shows getting jobs where I was promoting white actors. If I were white there was no way they could touch me. I would have probably been the greatest now. The journey back home started in 1980.
INTERNATIONAL CAREER
I almost lost a job. Roman Polanski the great Polish and Hollywood Director wanted me to play in his movie Pirates. That was also the time the NTA wanted me to come and develop Second Chance. I told Peter Igho I had to go back to London. I got to London on Sunday went to the French Embassy picked up my passport, went to Paris and met with Roman but that wasn't my first. My first International movie was Ashanti which came before Dogs of War. But Pirates was the most challenging. It was shot in Rome, Seychelles, Malta, Tunisia and Morocco The experience of Seychelles was beautiful. There was one whole week when I was the only actor working. It was stressful but the kind of experience that one cherishes.
MY WIFE
My wife is my jewel. Most people think that we met in England but that wasn't the case. We were rehearsing the play to celebrate Nigeria's independence and we were having a production meeting when she walked in. I took a look at her and told them, "Gentlemen behold my wife". That was how we met and started. She'd gone to another prestigious school in England Weber Douglas Academy of Dramatic Arts.
LOSING YOUR BABY
It was like the ground opened and was removed from under someone's feet. She went in for a routine surgery to straighten her bow legs. Three hours later nothing. They called us and said the operation was fine but she went into a kind of coma and stayed in coma for four days and on the fifth day she died. I was performing in the stage play Ovarehwhen Nogbaisi by Ahmed Yerima of The National Troupe then. I still performed on that night before telling the stage manager. She had come to watch the play before going in for the surgery. We saw her go but we never saw her come out. This was in 1996 and after about a year or two years we decided that we should try for another baby. And he would be nine this September his name is Olugbenga. He has an elder brother Olusoji who is in Cameroon University Oklahoma in U.S.A.
ON NOLLYWOOD
Nollywood is something that must and will remain and grow. It is the beginning of a greater movement. For the first time in the history of the black man we have our own things to relate to. We are not living a life that has been designed for us by somebody else. We are not telling stories that have been given to us by Caucasians but our own stories, based on our culture and tradition. We now have our own "gods" and not the White Man's God. It is gratifying that the entire continent of Africa has been re-colonized by Nigeria. We have been invited by different countries in Africa to kick start their own film industries. It is most exciting. What we have not done is to put ourselves on a proper footing. The artistry and techniques that run a film industry was not developed. We need the right infrastructure. We need a government that should understand the power and influence of culture. In this regard, the government has not done well. We need money. The marketing and distribution side is vital to the industry. We are running under our own steam. It is imperative that when a movie is coming out, it comes out everywhere at the same time. You know must people think that Nollywood is a thing for now but I was here before the beginning and I am an eternal optimist. The fire that is burning inside me is still as hot as it was when I started. We must have a proper structure to build for our children. Our leaders did not have anything to sell this to us it started with us so it is our own thing, something that is originally and genuinely Nigerian. Our youths now have Nigerian stars Instead of foreign stars to look up to. There is a lot of work to be done but we are not afraid of the work.