I LIVED THE LIFE OF A BAD GIRL BEFORE GOD CALLED ME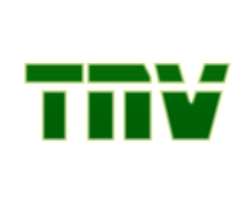 Tope Alabi is a singer-cum-actress, who has seen everything about the seamy side of acting before she was divinely called to preach the Gospel. She is doing just that right now by using her music to win souls for God. In this interview with Dupe Ayinla, she speaks about her growing-up, career, family, and sundry issues. Excerpts:

HAVE you always been a gospel singer?
Before I started as a gospel singer, I was an actress, I do gospel movie soundtrack, but not in most films, because I'm not allowed to go to locations by my parents. My father did not want me to take to acting; so, it has been difficult for me to act in films. That makes me to do more of the sound track than acting. I will continue doing it, until God asks me to stop. I did stop about two years ago, but I'm back in it, that is because films are released daily, but I can not do that with my album. I release my album every two years, I have like 600 movie sound tracks that I have done.
Your fans only know you as Tope Alabi, can you please tell us about yourself?
Well, my name is Tope Alabi as you all know (a.k.a Agbo Jesus, or Ore Ti Ko Common). I'm the only girl in the family of three children. I attended primary and secondary schools in Ibadan; studied Mass Communication at the Ibadan Polytechnic; and worked with NTA Channel 7, now NTA 10. I also taught in a primary school.
You studied Mass Communication, but now an artiste; why aren't you practicing your profession?
I practiced for two years with NTA.
Tell us about your career as an artiste
I'm a gospel singer, I'm not an artiste as they call us, and I'm a minister.
What do you mean by not being an artiste but a minister; what is the difference?
An artiste is someone who can do his thing by going to concerts to entertain people but in my own case, I don't go to concerts to entertain people but I minister to people, to win souls for God. I'm not a star. People call a person like me, Atorise and others, stars. But as far as I'm concerned, only God is a star while we are just the ministers.
When did you get your calling?
I had the calling about 10 to 12 years ago, but I was hiding. When I was told, I ran away. It's like I said 'me, go and work for God as a pastor?' I did not know that I can work for God by singing too. It is not easy going to the studio to bring out an album, you have to make people feel you and get the inspiration. It is not about people going to the studio to make them dance. No, like my own music, it is like preaching, taking them to Christ, it is all about waking them up. So, I will say it has been wonderful working for God.
How do you cope being a married woman with being a minister?
Well, it has been good. In fact, my husband is my producer, and he is also the person that plays the keyboard wherever we go. So, he is my husband and my producer. We have sisters and a maid who help to take care of the children when we are away. Whenever we are in the studio, he is a different person entirely. At the studio, I see him as my producer; and both of us put the work first. When we are at home, I see him as my husband. But I can tell you it is not easy, it's the grace of God that has been keeping us going. If it were not working for God, it would have been a different thing entirely because we are always away to minister and this can give the children the chance to be all over the place playing, but my kids are not like that because I have good hands taking care of them.
Your husband is your producer; how do you relate?
What I do is that when we are working and on stage, I see him as my producer. And if I make mistake, I try not to look at his face because I know the kind of look he is going to give me, he may be bitter but when we are at home, I see him as a different person. I see him as my husband and I can tell him what is in my mind as to how he behaved while we were performing. I know him, I understand him, and God balances the situation. It is God that does it like that. As my husband, he knows how to talk to me, but let's assume he is someone I employ; he can't talk to me anyhow and get away with it. That is the difference but I enjoy working with him.
How was your growing-up like? Were you born with silver spoon because I can see you are doing well?
Growing-up was very tough and rough for me. No money; and you know when there is no money, people treat you anyhow, and in fact, they enslave you. When your parents don't have money, you feel inferior to others, and you keep asking yourself who you are. This made me to ask all the time about myself; the question kept agitating my mind about who I was. I stayed with my mum's late elder sister with two other guys and her children, but we were treated as slaves. But God took me out of my shame and gave me double for all I went through. He's been a source of blessing to me and my family. I'm humbled by the fact that God can use a person like me who has lived a rough life to become someone that can preach the gospel through songs; it is a great privilege.
You said someone like you who has lived a rough life; can you explain that statement?
At the stage you are now; can you say you have achieved your dreams?
I have not started at all, not to talk of achieving my dreams. My dreams are higher than where I am now, I see myself at a higher place in the next two years doing more of exploits. Now, I have a lot of plans that are yet to be accomplished. I believe that I will win more souls for God, but while I am doing that, my prayer is that my own soul should not be lost. And my vision for this world is to preach the gospel and tell the whole world that Jesus is Lord.
You have a voice that people will hear and know it is Tope Alabi singing. How have you been able to maintain this?
Well, it is God. He has been doing it for me, it is said that nobody can receive it unless it is given to him from above. And if given and you are not focused, you will miss it. I believe what you just asked me now, and hear it from people who will come to me and say that your voice is unique; when I hear your voice I know you are the one singing, I thank God for that.
Which of your music brought you into limelight?
Ore Ti O Common, I did Ikoko Dudu secular album, Baba La Ke Pe. Ore Ti O Common was the third that brought me out. Everybody wanted to hear it then.
But you said you had two albums before that, why that particular one. Was it that they were not good?
It was not because the albums were not good, but I believe the reason is because at that time, I hadn't given my life to Christ. So, I believe if I had given my life before releasing Baba La Ke Pe, the same thing would have happened to it like Ore Ti O Common. You cannot be cheating God; when I released that album, I was cajoling God and believed that I would hit it big. But he had another plan for me; and that was that I should accept him. And these days, the way God does his work is that if you don't answer His call, He leaves you alone and picks someone else who is ready to be used, unlike in the days of the old when He patiently waited for you to be ready. Example is when he gives me a song to write and I keep trying to shift the time to sit down and write it out; it goes away, that is the way it is.
Do you still act?
Yes, but I only act in gospel film, and I have released my own film too entitled Atijo. I'm working on another one that I will entitle Ale. It is about the life the wayward girls live claiming that they are facing hardship. The film is actually centered on a man that was rich but lost all he had due to his own selfishness. He had three children who had to start fending for themselves. They were two girls and a boy; the boy had to join touts, while the girls engaged in all sorts of unwholesome acts to survive. We are working on it; the film is centered on my past life.
How well are your albums and films selling in the market?
Among Yoruba gospel music, Tope Alabi's album is a hot cake in the market and the film is doing well too. It was just released six month ago. All my jobs are doing wonderfully well, that goes for my films too.
Take a flashback to the life you lived then and compare it to now; what is your comment?
They are two different worlds; the one I'm living now and the past life. I used to be very wild; I could put on any dress provided it did not expose my body, big ear-rings, and heavy make-up. But now, I still love to look good but the difference is clear. I wear trousers, I use light make-up, God wants us to look good, and I believe that if you have it, what stops you from showing what you are blessed with.
Somebody who once lived a rough life and now a minister; has the past life affected the present?
Yes, but it is affecting it for good. That is because whenever I go out to minister to the youths, I use my past life as an example for them; that the world is not worth being given attention to because I know what I saw when I was living that life. It is really making good effect, like they say, experience is the best teacher. It has been an experience but now working for God.
As someone who has been in the world of different wears and styles. How can you describe the word 'fashion'?
You see, fashion is very good. I have some materials that I'm yet to make. You know why because I have not seen the good design I want; I make sure I draw my design myself. Even if I see a style in magazine, I try to put a little change to it to make it unique. Even if you're a child of God, you need to look good; make your hair and be attractive. God will not marry you but your husband will, you have to be beautiful. I guess if it is not music, I would have been a fashion designer or provision seller. I love to look good at all time, and you don't have to dress nude to look fashionable.You know it is believed that theatre girls are rough and wild. I was once a theatre girl and I know what I have done in the past, you go here and there, wear nude dresses to make people notice you. I've lived the life of the bad girls of the theatre as an actress before God called me. Theatre girls are taken as whores, useless girls, and things like that. I was following the likes of I Show Pepper, Papi Luwe, Jacob, and so on. So, you can imagine somebody like me being a church minister; it's living a different life entirely from the old one.