THE STEEL RECIPE TO GENERATE FOREX, CURB BUILDINGS COLLAPSE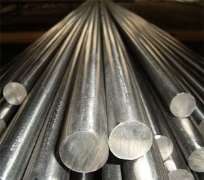 In the same vein, Statistics from African Steel Association revealed that the steel industry alone has the capacity to employ over 10,000 workers in the plant, create more than 20,000 jobs in the raw materials industries providing feed_stock to the plant and create jobs for over 30,000 Nigerians in the industries using the products of the plant.
Sunday Business spoke with stakeholders on the economic benefits  the British steel standard would bring to Nigeria 's economy now and in  the long_run.
British standard for steel manufacturing in Nigeria would boost revenue generation, says the Director of Standards, Standards Organisation of Nigeria (SON), Engineer John Achukwu.
The weldable type of reinforcement bars are not sufficiently produced in Nigeria now, whereas some  firms here have the infrastructure and technical know_how to manufacture them locally. For this reason, government has decided to adopt the  BSI standard to enhance revenue generation in the economy through steel export.
For instance, Nigeria stands to benefit from foreign exchange conservation and export of this product to neighbouring countries because some of the countries do not have the facilities to produce this special type of reinforcement bars, which are in high demand in the market now.
Government also considers the fact that the British Standard Institute is one of best standard bodies in the world. The particular standard we want  has also been adopted by other European countries. The world is now a global village and if you want your products to stand the test of time, you have to go for the best quality and that is why we want to adopt the British standard for steel industry in the country.  The unique thing is that when you want to develop a standard for a particular product, you either start from the scratch or look at other existing international standards.
Few months back, SON sealed about eight steel companies in Nigeria for not complying with specified standard and, since that incidence, all local steel manufacturers have come on board to ensure appropriate standards are met in producing iron rod. They have also discovered that SON is their partner in progress and that is why they are collaborating with us. Now that a new product is in place, we are working with them to ensure conformity with the new standard and international best practice.
When you are going to construct like bridges, houses and stadium, you need iron rod technically known as reinforcement bars because they contribute to the stability of the buildings. The strength of the building depends so much on the rod put inside the concrete. If the rod is not very strong and you put load on the building, it would collapse.
So, what we are deliberating on now is to make standard for a special type of reinforcement bar. We have standard for the common iron rod sold in the market. For instance, if a company like Julius Berger wants to construct a bridge or bigger structures, they need to use special type of reinforcement bars that are weldable. The British steel standard is for weldable reinforcement bars designed for structures that could carry heavy loads.
As the agency of government vested with the responsibility of preparing standards for products and processes to ensure quality conformity, we decided to call the manufacturers and other relevant stakeholders in the sector to come together and deliberate exhaustively on BSI before adopting the standard to enhance adequate capacity utilisation in our steel sub-sector. Aside from the manufacturers, we are working with relevant research institutes and other stakeholders in the industry to bring out the standard.
At present, steel manufacturers in the country are increasing their capacity to prevent construction firms that are going outside to purchase this weldable reinforcement bars.
Bill will curtail buildings collapse, says Bede Obayi, Group Head, Mechanical Standards, Standards Organisation of Nigeria (SON).
We are all aware of numerous cases of collapse buildings in the country where SON had been called upon to investigate, find out the reason and proffer solution to prevent future reoccurrence. In such cases, we often look at different components of the building and the characteristics of these components and not just cement. There are various components involved in making structures. One of them is reinforcement steel bar and this is exactly what government is looking at.
We already have what is called non_weldable reinforcement steel bars that are made in this country and we have a standard known as NIS 117 of 2004, which covers this product.  But now we have high demand for weldable reinforcement steel bars for bigger structures. For us to achieve this, we must have a relevant standard in place to guide the manufacturers in producing according to the requirement of that standard.
We have seen that most reinforcement steel bars coming into Nigeria for bigger structures are being imported because they conformed with the British standard 4449 of 2007, which is the standard for that weldable steel bar and that is exactly what we are trying to adopt.
We want local manufacturers to produce according to that standard to reduce the influx of imported reinforcement steel bars into the country. In that capacity, the multinational companies operating in Nigeria would patronise local producers because the product would be readily available and conformed to the quality required for operations.
Once this is achieved, we would be able to say that we are putting a stop to excessive importation of reinforcement steel bars because government is spending a whooping sum annually to import weldable reinforcement steel bars into the country and this is not helping our economy in terms of revenue drive and employment creation. The importation has been going on for so long because we do not have any equivalent value here in Nigeria and they want to tell you, where is the standard? So, we are ready to create the standard now to enable Nigerians have the opportunity to produce this grade of reinforcement steel bars locally to curtail capital flight from the economy.
Local manufacturers have the man-power and infrastructure  to produce weldable reinforcement steel bars  to meet the demand of consumers, Head of Enforcement,Standards Organisation of Nigeria (SON),  Mr Adebayo Adegun The business is capital intensive and people should live up to their responsibilities.
We cannot quantify it by simply staying here to give an estimate. It has to do with aggregate study of the sector. For instance, the Delta Steel Company is of high quality in terms of facilities, structures and the level of technology needed to produce this new product. We need to harness the resources and put the right things in place to function optimally.
Also, we have Ajaokuta Steel Plant, which has the capacity to meet most of the national requirements of chemicals and tar as by-products of the steel production process) and refractory bricks, with locally sourced raw materials. Our steel industry has the capacity to contribute not less than 30 percent of the inputs to the automotive industry in the country. Apart  from Ajaokuta, we have  other steel companies in different locations in Nigeria.
SON has enforcement experts  to monitor compliance- director general, Standards Organisation of Nigeria (SON), Dr. John Akanya.  SON has efficient enforcement team to monitor compliance with the BSI to ensure quality reinforcement bars are manufactured locally.  The first thing now is to adopt the  BSI and the next thing is to monitor compliance to prevent production of low quality weldable reinforcement steel bars.
The mechanism to monitor compliance is already in place because we would frequently embark on unscheduled visits to the manufacturers to have first hand information on the production processes. After the closure of eight steel companies few months back, we gave steel companies operating in the country July 31 deadline to conform with the standards of steel production as the announcement was made publicly at a stakeholders' meeting with the executive officers of various steel companies in Lagos to fast_track the enforcement of standards for steel companies. Since then, local manufacturers have seen the need that their products conform to acceptable standards.