NDLEA RAISES ALARM OVER DRUG ABUSE IN SECONDARY SCHOOLS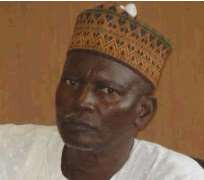 Giade
National Drug Law Enforcement Agency, NDLEA, has attributed the current wave of violent crimes in the South-east and other neighbouring states to the consumption of Indian hemp and other dangerous drugs by secondary school students, a situation it warned would deteriorate if urgent steps were not taken.
The anti-drug law agency noted that while it was grappling with curtailing the influx and intake of Indian hemp by school children, several of them have recently been caught with cocaine.
Speaking on behalf the agency at weekend during the third annual symposium of the Inwelle Study and Resource Centre, Enugu, Mr. Fintan Bassey said a survey carried out by the NDLEA showed that crimes committed by students recently in Enugu were drug motivated. 
'Indian hemp is a problem. It is now a way of life, especially among adolescents. It is now found in pockets and bags of students in secondary school.' He said, 'we have also observed that the intake of this weed usually accounts for their restiveness and hostility in Enugu and the entire South-east zone. It is also responsible for their vulnerability to crime and other criminal activities.
'With time, some have confided in us that they graduate to taking cocaine, which pushes them into crime so that they would be able to afford the lifestyle that goes with it. If we do not check this vice among these pupils, who are usually between the ages of 15 and 20, then we may have ourselves to blame, especially now that the elections are near.'
The NDLEA boss disclosed that the drug is now planted in Nigeria. He said, 'barely a month ago, the agency had destroyed a farm of Indian hemp in Enugu Ezike and Nsukka areas in Enugu State.'
Earlier on, the Chairperson of the third annual symposium of the Inwelle Study and Resource Centre, Mrs. Chine Chizoba, had stated that the symposium theme - 'Nigeria is 50: What about the Youths' - was chosen bearing in mind the role of the youths in societal developmental process of Nigeria.
Chizoba said another factor that accounted for the theme selection was the involvement of 'our youths in various crimes and social disorder, including youth restiveness, kidnapping, drug abuse, and illicit drug trafficking.' She, however, said, 'the theme for the symposium is therefore aimed at leveraging and reorienting the youths in order to manage their restiveness and restlessness, and to ensure that they play positive roles in the developmental process of the 21st Century Nigeria.'