2010 NEWSMAKERS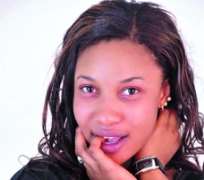 2010 was the year of news for news writers. It was the year Twitter became a PR tool for celebrities and got quite a number into trouble. During the year, there were more newsmakers than ever before. Some were in the news for the right reasons while others were for wrong reasons. Some were simply noise makers while others converted noise into news. For the next one month, SBN will be taking a look at those who made the front page for whatever reasons.
Tonto Dike
Yes, she bought a Hummer Jeep , but she was hammered for the poor handling of the fallout of her role in the alleged soft porn movie, Dirty Secret. Hardly had the movie hit the shelves and YouTube than fans and foes descended on her. Many wondered why she did an expose in the movie. The ever combative Tonto didn't take things lying low. She was on Twitter defending and launching the offensive. But it was a PR gaffe as she brought down the quality of her brand and made those that credited her with some form of respect in the past to have a rethink.
Mike Ezuruonye
They call him the Golden Boy of Nollywood and he didn't disappoint as he pulled top industry people to his traditional wedding last year and the white wedding this year. It was the talk of the town with all the trappings of a celebrity wedding. Mike remains one of the darlings of Nollywood producers in Asaba and Enugu . At the moment no actor has surpassed his rating in terms of patronage in Nollywood.
Omotola
Her major hit could have been Ije, the movie that has broken cinema records in Nigeria. But she pulled a fast one on us all by pouring her energy into producing a sophomore album titled Me, Myself and Eyes. The album launch attracted wide media coverage. That feat was the biggest by any entertainment related event.
Genevieve
Love or hate her, Genny proved her mettle in 2010. She was the news . She was signed-on as the face of MUD, a cosmetic product. She also became the first Nollywood actress to be interviewed on Connect Africa by CNN. She also got Oprah Windfrey's attention in famous women around the world. It was also the year news filtered into town that her mum and daughter ride Okada, because Genny refused to fend for them. She has since denied the story. She was also rumoured to be stepping out with D'banj, her alleged secret lover for a long time.
Wande Coal
He is the darling of music lovers and at a point in time , he ruled the airwaves. But it wasn't because of that Wande became a trending subject on Twitter, a first by any Nigerian artiste. He became a topic when a lady posted a controversial picture of him on Twitter. It was the most passed around object then and whether it was Wande or not (MoHits denied that it was him in the picture), Wande made headlines and newsmen went home thanking the god of news for giving them an easy pick.
Basketmouth
2010 was made for Basketmouth for a lot of reasons. He staged a five-leg wedding programme which made news but that wasn't his major achievement in 2010. Basketmouth became the premium comedy brand and the busiest and if his fee is anything to go by, he made more money than any comedian in 2010. His Lords of the Ribs became the standard for comedy in Nigeria and he remains the only comedian Glo Ambassador.
Bellanaija
If you don't know Bellanaija.com and the role it plays in entertainment you are definitely not current. Bellanaija is the reference point in information dissemination . It's on the website you get to read many 'firsts.' It's quality earned the site owned by 26-year-old Uche Eze a mention on CNN . It's now the contact point for Nigerians in Diaspora.
Uti
You become a newsmaker automatically with $200,000 in your kitty. Uti was catapulted into fame when he won the last edition of Big Brother Africa. He came back home to host Soundcity Music Video Awards and graced many other occasions he would not have been part of, if not for BBA.
Ruggedman and 9ice
They were best of friends but they became enemies when a song in 9ice's album, Once bitten twice shy ignited what has become the longest running Nigerian celebrity feud. 9ice called Ruggedman a bastard and Ruggedman replied by calling him an ingrate. The feud has fizzled-out, but newsmen had a feast on it.
Dagrin
His was perhaps the saddest news of the year. On April 22, Nigerians woke up to the sad news of the death of the fast-rising rapper Dagrin. News of his death put the rapper on the Google map as one of the most searched topics in the world. According to reports, his car collided with a stationary trailer (heavy duty vehicle) and he sustained injuries but was rushed to the hospital. He later died at the Lagos University Teaching Hospital.