OSUOFIA, KLINT, FLAVOUR, CHUXY, OTHERS THRILL MALAYSIANS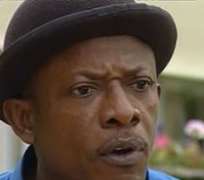 Osuofia
For two days, Kuala Lumpur, the capital of Malaysia played host to some leading names in the Nigerian entertainment industry. Among the popular entertainers that kept the South-Eastern Asia country alive for 48-hours in a marathon show tagged: Kuala Lumpur Storm 2011 were: Nollywood star, Nkem Owoh famously called Osuofia, Klint D' Drunk, Flavour of Nabania fame, Chuxy and several other up and coming Nigerian acts based in Malaysia.
The two-day show began on Friday, December 3, when the acts thrilled and performed to a capacity-filled hall comprising both Blacks and Asians at the prestigious Live Centre, in the heart of Kuala Lumpur, all night.
The pulsating show, which set the whole city agog, came to a riveting end on Sunday night with a memorable outing at the expansive Long Bar, inside the magnificent One World Hotel, Utama. The post-independence/pre- Xmas show was proudly powered by Cool Coin Investment, King Evans Investment and Kingsley Investment in collaboration with Gold-Silktech Entertainment.
A happy Osuofia told Daily Sun that the reception from his fans, especially non Nigerians overwhelmed him.
'I've been attending shows all over the world, but this one in Malaysia really overwhelmed me. I must commend the organizers for having the initiative to bring us to mix and interact with our fans, especially foreigners.
"I had fun thrilling at both shows and meeting people from different backgrounds. I look forward to another outing because our home grown entertainment has gone global,'he said.
The trio of Klint, Flavour and Chuxy also thanked the organizers as well as Nigerians and non Nigerians that came out en masse to watch and applaud them, promising that they would surely come back again to continue with the 'gospel of Naija entertainment.' In a joint statement, the organizers stated that the show was put in place to help bring Nigerians in the Diaspora together.
'We intend making it a yearly affair so that our brothers and sisters in the Diaspora, will always have a taste of home without necessarily coming home due to several engagements. Above all, we brought these stars here in Malaysia based on popular demands. 'Through them we've been able to showcase our rich cultural heritage and brand of entertainment to the whole world… It was a proudly Naija outing.'