NIGERIA, BIGGER THAN GROUP INTEREST, JONATHAN'S CAMP TELLS CIROMA COMMITTEE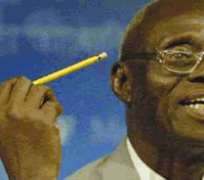 The Goodluck/Sambo Presidential Campaign Organisation has urged Nigerians to reject the consensus candidacy as carried out by the Mallam Adamu Ciroma- led Committee because the nation was too big for its leadership to be reduced to the interest of an individual or a group.
It said the challenges of ethnic and zoning-induced presidential candidature should be discarded in the interest of the unity and oneness of the nation.
The organization, while reacting to the allegation of betrayal against the President on the contentious zoning arrangement in the Peoples Democratic Party (PDP), in a statement signed by its Director of Planning Research and Strategy, Chief Mike Omeri, told Nigerians not to be persuaded by divisible issue of zoning in the forthcoming election in order to sustain the indivisibility of the nation and join the global train of technological development.
The organization which argued that the use of zoning as a political bait would not work urged Nigerians to reject the product of sectional consensus because it was alien to our national polity and would be counter-productive on the long run.
According to the Director, 'Nigeria is too big to be reduced to the interest of an individual or group. The nation cannot be mortgaged into the hands of a few people masquerading as leaders of the North when in actual sense, they are furthering their own interests.'
Omeri wondered why an aspirant who desired to rule Nigeria would be championing zoning and sectional interest in a secular nation like ours, pointing out that such aspirant had neither a program nor agenda for the nation. He said: 'I think such an aspirant should be told in unmistakeable terms that the nation is bigger than him. Nigerians cannot be subjected to the apron string of an individual whose only agenda is to become president just because he hails from a particular part of Nigeria.
'It is only fair that aspirants unfold their programmes so that the electorate can assess them before the election instead of basking in the euphoria of a phantom sectional consensus arrangement. We're looking for a Nigerian President but not a Northern President.' Even, the so-called northern consensus arrangement, Omeri added had been thwarted judging from the unfolding scenario that the outcome was a product of financial inducement.
'If the so-called consensus agreement by just four persons is now being questioned on account of allegation that it was fraudulently obtained, then we should be ready for the worse if we allow such characters to proceed with their ambition. Nigerians must think and act wisely,' Omeri counselled.
He added that the road map to 2011 is already clear because Nigerians believe and accepted the transformation programme of President Goodluck Jonathan, needed to move the nation forward.
Besides, Omeri stated that the aggressive and honest approach of Mr. President towards addressing the energy problem is endearing him into the heart of Nigerians.