EACH OF MY FATHER'S 10 WIVES ASKED FOR HIS HAND IN MARRIAGE ... HE DID NOT WOO ANY OF THEM –AREMU AF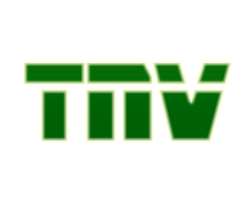 A part from his love for entertainment, Aremu Afolayan's proficiency in the Yoruba language is another feature he inherited from his late actor-and-moviemaker father, Ade Love Afolayan. Unless he speaks English, which he also speaks proficiently, you could take him for an uneducated man.
Although born and bred in Lagos, Aremu speaks his native Agbamu, Kwara State version of the Yoruba language. And though he denies being a comedian, one can never have a dull moment with the darkcomplexioned artiste who combines modelling and singing with acting.
He told Spectacles that as a son of one of the greatest actors in the world, he tries to keep the legacy of his father alive. A love for the arts made Aremu to abandon the science course he was pursuing in the university to face acting squarely. At least, until recently when he went back to the University of Lagos for a part-time course in Theatre Arts.
He said, "When I realised that I was not giving my best attention to acting, I stopped the science course and came back to Lagos. Education is good, no doubt, and that is why I am still studying. But I must tell you that my proficiency in Yoruba has earned me many big acting jobs.
People are amazed that a young man, who grew up in Lagos, could still speak the version of the native Yoruba that I speak. It is as a result of my closeness to my father when he was alive. He was the greatest man that lived in this part of the world. He was a very handsome man with a golden heart." "Until Ade Love died, I never believed that it meant anything for any man to die. But when he died, I cried for two months." Aremu does not see anything wrong with the life led by his late father, including his harem of women. The softspoken actor yet gave another revelation, which he said was not known to many people.
"I have been told that my father's wives, all of them, including my mum, asked for his hand in marriage. He did not woo them, they came for him. You know he was a wonderful man. Apart from his looks, he was a powerful dresser, the type that any woman would give a limb to get married to.
"My mum is not cheap, you need to know her. But you see, my father had a charm, which was irresistible. And during that time, it was fashionable for artistes to get attracted to women who would not necessarily come to you because of money, but the genuine feeling and affection they had for you." Aremu, who has done a couple of modelling jobs for MTN and Glo, however, ruled out getting married to many women.
He described himself as an artiste who did not engage in frivolous relationships.
"That is why at times at locations, when I am not on set, I browse on my laptop which is always on hand. You will always see me in my room, because of this, so many people have dubbed me a snob. I know what I am doing. I date, but it is very rare for me to date actresses, I prefer more mature relationships." Aremu, who is in the process of shooting his first film called Biala (just like a dream), said he discriminated, when it came to scripts.
His words: "I just don't appear in any film, because of my name and the son of whom I am. I have turned down so many scripts due to the way they were written.
For me to act in any film, it must measure up to the standard, which my father's spirit would agree with. When my film is out, you will see that the Ade Love tradition is still very much alive. That is why I am investing a lot of resources because it is a big budget project." Aremu wears dreadlocks, which he cultivated because of his modelling jobs.
He, however, disclosed that he could scrape his locks if his acting demanded it.
He said, "I can change it if need be. And if any producer can pay me enough money, why not?"