SMUGGLING NOT COMPETITION KILLING MANUFACTURING IN NIGERIA – OBIDIGBO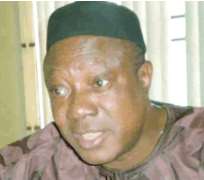 Obidigbo
When last month, manufacturers in Anambra, Ebonyi and Enugu states made Dr Chike Obidigbo JP, the chairman of the Manufacturers Association of Nigeria (MAN) for the zone, they indeed merely accomplished the Biblical pronouncement by God when He said of Christ, 'This is my beloved son with whom I am well pleased.'
Indeed, Obidigbo, the chairman and managing director of Hardis & Dromedas Limited, who has been in active manufacturing for about 26 years, was given the crown by his fellow manufacturers in the zone, who now expect him to bring his wealth of experience to bear on the association.
In this exclusive interview with Daily Sun, the renowned manufacturer looks at his foray into manufacturing in the 1980s, the challenges he had faced and the encumbrances that have held down the manufacturing sector in Nigeria, saying that the government needs to do more.
Excerpts:
How we started Hardis & Dromedas
That was many years ago. We are close to 26 years now, and at the time we started you don't need so much money to start a manufacturing outfit because not many people were interested in setting up industries. In fact, those people who were interested didn't know how to go about it. So, we started small, I think with a total capital of about N45,000.
We were producing something that people loved and we were able to sell the products because the traders and distributors were very cooperative. When they saw that the products were good and they were able to market it, they gave us money we called deposit in those days. They will give you this deposit and give you time; at times they will allow you up to three weeks, after which they will come to collect their products.
Initially, we tried as much as possible to be very honest.
If we say come in three weeks to collect your products, we will make everything humanly possible that when you come at the given time you collect your goods, and the goods will be in good condition. At a point, it was like they were collecting this order and they were giving you a new one, until people started abusing it and the traders became afraid, otherwise, the traders were essentially funding a lot of our operations then and, when this stopped, we started collecting money from the banks.
Our vision and mission
Originally, when we started Hardis & Dromedas Limited, we felt we have a divine responsibility to help create employment opportunities, especially for the younger ones. Profit motive was at the back of our minds, and not in the front because we knew that for you to continue in the quest of creating more and more employments you must make profit. And I believe that God has been on our side because with the initial staff strength of four, including myself, we have been able to employ over 500 as members of Hardis & Dromedas Limited and I am very happy about it.
Our other areas of impact
Seriously, it is not only just creating employment because the over 500 people in our employment are doing something; we have goods we produce in Nigeria here, and some of them we pioneered. For example, we pioneered the Royal Lux range of products, no other company in Nigeria was producing astringents. We were the first to produce astringents…and the happy thing about it was that when we produced astringent, the market accepted it and it competed effectively with those imported at that time and, even today, I know that most people in Nigeria use and prefer our Royal Lux range of products to the imported ones.
And by doing this we have been able to save the country a lot of foreign exchange because these are things that are, otherwise, imported from other countries of the world and once you are importing them, you are also helping to create employment opportunities for those other countries. But we are doing this locally here in Nigeria, using our own local labour, using our own expertise and at the same time developing the capacity to promote the industrialization of Nigeria. In addition to this, the products are earning foreign exchange while at the same time we are helping to solve a lot of social responsibility problems of the country through some corporate social responsibility activities which I am now giving priority attention, which is the mentoring of young people.
I know that one of the biggest problems we have in this country is unemployment and all these crises we are having are the end products of unemployment with its frustration. So, we have mentored some young people and they have been able to stand on their own. They will not only engage themselves in something, but will also have the opportunity of employing a few other people to work for them. So, we have been able to empower a lot of young people who have been able to achieve quite a lot for this country. We get people on apprenticeship and train them, but the more important one is that when they finish we always support them, sometimes financially, but more importantly we help to groom them and the business they want to set up, and we have been able to do a lot in this direction in recent times.
Our pioneer product and others
Originally, we started by making soap products, but somewhere along the line we found out that we had over-grown the making of soaps, so we went into more sophisticated lines where we believed then that competition would not put a knife on our neck.  So, then we dropped the soap products, but when we garnered enough muscles we went back to them because now we are in a stronger position to compete and to reinforce our products in the market.
When we stopped the production of soap we went into germicides, disinfectants, and spirits for hospital use and care for skin problems through our secret oil brands and then we went into Royal Lux range for the cleansing of the face, skin beauty and we have remained ever there. And we are now bringing back the soap products as we have the muscles to support them now.
First of all, we have our Isol range of germicides and disinfectants and now we have our Isol soap, which is germicidal antibacterial soap, not the normal toilet soap everybody uses. We also have the Royal Lux range of toilet soaps, which are now in the market, and we developed the Akacha soap which is a natural organic black soap, which is also in the market. So, we are trying to give energy to every of our products so that each one of them can sustain itself.
Our challenges
There are a lot of challenges, but in manufacturing there are so many types of goods and different challenges that you will face; where a product requires very small capital to set up, the chances are that many people will come into that area, but that does not mean that the product is bad.  But it requires something bigger, more funding, in fact, very heavy funding for you to make it a national product; we don't want to limit it to that small scale level of operation which was what our soap was at the initial time because at that scale it was not doing very well.
And something like laundry soap, we actually pioneered the production of laundry soap in this part of the country as at that time.  In fact, most people that were producing laundry soap at that time like Lever Brothers, PZ, International Equitable, these are very big companies and nobody never knew that such things could be produced at small scale until we came in and it was like everybody saw it and just ran into the production of laundry soaps.  So, when we returned to this business we had to elevate our level and now we already have a national market for our products.
Our surviving strategy
The whole problem we had was not too much of internal competition because who are we competing with? We are competing with companies like Lever Brothers, PZ and a lot of the other big companies and most of them are foreign companies.  Now the competition is not coming from this people because Nigeria has a very large market, but the competition is coming from those people who bring in these products through the back door and this accounts for about 80 per cent of products in the market.
And because they are coming in illegally. they don't have any responsibility to the government, all they need to do is to pay little money at the border, and they move their products into Nigeria. But we, the actual producers, we have to pay so much money by way of very high duties and taxes that are all over the place.  So, at the end of the day, you find out that the cost of production is very high, the cost of producing goods in Nigeria is extremely very high because of poor infrastructure, heavy government taxation, but the most important of all is these our borders that are open and porous; that we are receiving all kinds of products from all over the world where the cost of production is much more lower than what we have in Nigeria.
So, the problem is not with internal or local competition, but the goods that are coming in through smuggling. But then Hardis & Dromedas Limited products have been able to survive because we offer value and a lot of our customers trust our products.  And what we do is that whatsoever we say our product does, we make sure that it does just that and we make sure that the value of our product matches the price we put on it.  So, though we are having difficulties in the cost structures, we still sell because people believe that our products are good and we are happy about it.
Bank facilities
It must be understood that the banks are in business to make money for themselves and it is known all over the world that banks will not give you an umbrella if the rain is beating you and a lot of our members are operating under the rain. So, usually they are not qualified for bank support and assistance.  The banks will give you an umbrella when they have seen the rain has beaten you, and you are out of the rain and dried up, that is the time the banks will give you their umbrella and many of our members are not in this category yet.  So, we are not yet benefiting from the banks.
The banks are supposed to be the catalyst that will promote the productive sector of the economy and they are not doing that.  When Prof. Charles Soludo was the governor of the Central Bank of Nigeria, he introduced this recapitalization and that was the best thing that has happened in the banking industry and the whole idea of that exercise was to make the banks become strong with sufficient funds so that they can push up the productive sector, so as to take risks with the risky sector which is the manufacturing sector at indigenous level.
But unfortunately, when the banks accumulated all these funds, some of them got frittered away and some of them got mismanaged and almost none of them went into the productive sector where the money was intended to go into. So, we have not actually benefited from the banks although the present administration is doing quite a lot in the area of trying to support manufacturing, especially the CBN intervention which is a good thing, but the way it is being administered, I don't think that it is yet favourable to manufacturers, but maybe in future it could be.
Accessing banks' equity fund
I disagree totally with you and with the banks because that 10 per cent that was set aside; there was a proviso.  The Federal Government told the banks that if you don't do it, you will pay a penalty and all these banks were willing to pay the penalty than to give this money to the manufacturers.  Remember that there are so many categories of manufacturers and the ones that actually needed this fund are the indigenous manufacturing group and unfortunately too, this group has the highest level of risk and the banks always shy away from businesses they don't have a total picture and understanding of what they are doing.
For example, if I want to import this cap, I will tell my bank that I am importing one million pieces from Saudi Arabia and it is going to cost me N3 each and I'm going to sell it for N6 and the bank will make enquiry and when they find out that it is true they will give you the money.  But if you tell them that you are going to bring this one and bring that one and put all of them together and produce and sell, they cannot make out the mental picture.  One of the executive directors of a bank told me that the bank will always go into a business where they have total clear picture.
So, this is where the Federal Government has to do more than what they have done because if they say to the banks, set aside this 10 per cent of your profit, then give to the manufacturers association or any development bank for them to disburse this to the manufacturing sector, why should the banks say they will hold the money and disburse it by themselves; they didn't disburse it because they were afraid and we don't blame them for being afraid because this sector is very risky, not many that went into it survived.
And then the latest intervention by the Federal Government, they said that this money should be disbursed through the banks to industries that are having problems.  Why do you want to deal with people that have problem, then you are waiting for people that don't have problem today to have problem tomorrow so that you can come and intervene, government should be able to set aside fund and possibly disburse the money through the sector associations because in our association we know who is who, like in Manufacturers Association of Nigeria (MAN), we know who is who.
If you come to Enugu State today, we know which industry is doing well and which one that needs support.  So, if this intervention is done through this way it will hit the core targets and when it hits the core targets it will make the difference.
Effect of poor power supply on manufacturers
We have all been adversely affected; every manufacturer in Nigeria has faced this challenge. In fact, it is no longer a problem, but a monumental crisis because manufacturing in the true sense of it is a 24-hour operation.  Machines that will run for just 2hours or 3hours have the tendency of breaking down all the time.  So, all this power interruptions affect the life span of the machines, they affect the core components of the machines, a factory should run for 24 hours and all over the world factories run for 24 hours.
But here in Nigeria, we cannot satisfactorily run a single shift of 8hours, machines are happier when you turn them on and they are running; the first shift will come and finish, the second shift will come and they will hand over and the third shift will come and the machines keep running until it is the time for their maintenance which could be after two weeks. A machine that runs for two weeks non-stop, its cost will be small.  Again in Nigeria, it is not just that power is not there, sometimes they will only give you a single phase or two phases and you cannot use it.
Some other times, they will give you the low current which you cannot use and sometimes they give will you more current that your machines won't need and you cannot use it and the cost of running on PHCN power supply is equally high.  So, it is not only that it is very expensive, it is also inefficient and can damage your machines from left, right and centre, that was why I said that when the banks look at our operation they will say that we are very risky.  But if a bank comes to a factory today and it is running and tomorrow it is running and producing something continuously, the bank won't run away and this will have a massive effect on the economy.  But the way things are going, we are losing quite a lot of revenue and we cannot produce at competitive prices, it is not possible.
Our worst year in manufacturing
I think every year is worse than the previous one, but it was only a few months ago that we have noticed a slight improvement in power supply, but we know it is not only power that we are suffering from, there are multiplicity of challenges facing the manufacturing sector in Nigeria and we are praying that President Goodluck Jonathan should appreciate these problems and if he is able to solve the energy problem he has done enough because if I can have manufacturing running for 24 hours, I won't ask for anything more because I can afford other things just like the guy who prayed to God to give him good health and money and that he knows how to handle the rest.
Patronage
We have a lot of customer's outside Nigeria, we have people that come as far as Ivory Coast, Ghana, Mali, coming to buy our goods. What we are not been able to achieve is export of our products to any of the civilized countries of the world, in fact, that is our next target. The problem is that we don't get any form of support or assistance, the support and assistance they are talking about are only on the pages of the newspapers, they don't exist and whenever you travel overseas people will keep on asking you, don't you have products to export to us in exchange for what you are coming to buy, people keep asking me that question, they want you to export something, but what will you export?
The Nigerian Export Promotion Council is just there, but they are not assisting anybody to export anything until you do it by yourself.  So, what we are trying to do now is to develop a market like we have started with the Internet marketing and from there we will go into the actual exportation of our products, we are working very hard on that and that is our next level.
Government tariff
There is nothing that is government that is friendly with the manufacturers. First of all, when you talk about the import of raw materials, the money you pay to procure your raw materials is very high, even when the government said that machinery is duty-free, that doesn't mean you will go to the wharf and collect your goods duty-free, there is long delay at the wharf, the massive corruption in those places, the high taxes the government agencies bill you make it difficult.
As I said earlier, the cost of manufacturing in Nigeria is one of the highest in the whole world and it makes our goods to be less competitive.  So, there are a lot of tariffs, a lot of payment the government collects from the manufacturers which they shouldn't do at all.  On paper there are so many that are very beneficial to the manufacturers, but in actual fact, they are not worth the paper on which they are written. Again, the government makes policies without consulting the manufacturers to ask, in which area can we help you? The main reason of this is that they have not come to appreciate that we are rendering services to the economy.
Competition from the Asian Tigers
The story of the Asian Tigers is a very long one. I happened to be around in the mid 1970s in UK when the West and US, in particular, decided that they were going to move capital away from the West and they were considering where to take their capital to and they invited a consultant to look at the various options they had.  They considered so many countries and Nigeria was one of them, Iran was one of them, and then this so-called Asian Tigers. But Nigeria was dismissed out rightly even when Nigeria met all the criteria they set out.
One was cheap labour, second one was the availability of market, third was the scope of the market because Nigeria, for example, spans the whole of West Africa and a lot of other African countries. Then Iran was dropped because they said it was too volatile and everybody now focused on Asia and they invested a lot of money into that continent and they are still investing in it until now.
And because of that massive investment, they were able to perfect, especially in the area of manufacturing, they perfected their system very well, they brought in new technologies and the people were very clever to assimilate all that were pushed to them and at the end of the day, they utilized cheap labour, the mass market, but at a point in time these countries took over and when they took over they started looking for markets by themselves because they felt that they also need the international market and thus they started pushing everything to Africa because we have no technological base of our own, we have nothing to call our own, we have no good leadership, we have no stable economy, everything we have is working in the opposite direction.
When they started pushing these things they resorted to doing it in the wrong way; first of all, they reduced the quality of the products they are sending to us and secondly, they used dubious means to bring these products into the country.  So, these have been very terrible disincentives to manufacturers in Nigeria and as I said our government is not thinking deep enough to know that these things are killing manufacturing practice in Nigeria and they are doing nothing about it.
Going into solar energy business
Our solar energy project has not been very fantastic because our people are not yet into it; so, it is a graduate thing, we still have to develop consciousness of the product.  So, what we are trying to do essentially is to see how we can tap energy from the sun and use it to provide electricity which can solve a lot of our energy problems. We are working and have done quite a lot of jobs on solar energy and every one we do is an improvement on the previous one.  The solar energy system is yet to be in perfect state all over the world, not only in Nigeria, every day new ideas and technologies are coming up, which will make it to be more efficient as alternative energy.
When Hardis & Dromedas clocks 30 years
We have a lot of options, first of all, we believe that we have trained up a lot of people in Nigeria today who many of them are now on their own, many of them are now working for other people. By the time we started Hardis and Dromedas, you can hardly find a girl in Enugu here who can stick a label on a bottle. I was the person that trained the first croup of workers on how to produce, package, label, put in the carton and even how to go to the market to sell the products.
But today, other industries have come up and have poached our trained workers and we are not complaining.  If you know a lot of people who know how to do it around then you won't suffer again.  So, at the close of the third decade of our company, I am thinking that we should be able to invite other people to come and participate in what we are doing.  If I am able to achieve that then I can go into retirement.